Not much has been going on out in the garage lately, but I've been fiddling about in the warm with some little details. I want to have a pipe leading from the Suffolk & Watt Multigen into the mine to deliver compressed air to the working face, and in a novelty shop in Oxford I found this:
What fun you can have, making weird straws to suck your drink through.
The contents of the pack look like this: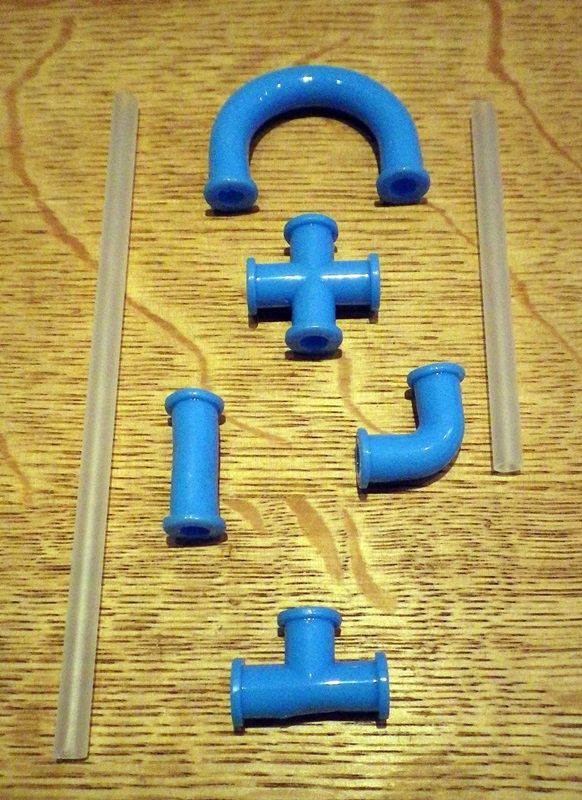 12.5 cm plastic tube x 12
7.5 cmm plastic tube x 12
180 degree curved joiner x 4
90 degree joiner x 4
straight joiner x 8
tee joiner x 2
X joiner x 2
The joiners are made from soft rubber, the tubes from hardish plastic, and the material the joiners are made from holds the tubes quite tightly when they are inserted.
So, for my bit of pipework I lashed up this: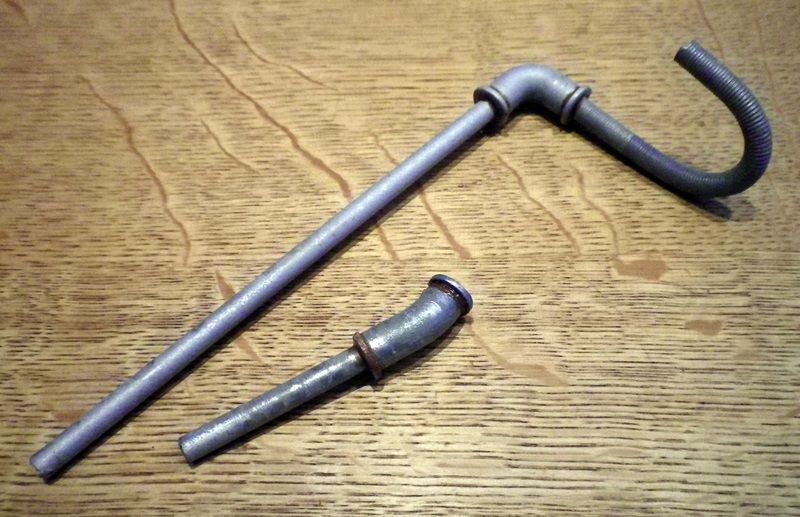 I shortened a 180 degree joiner to get the curve I need to fit into the mine entrance and cut off one of the 'flanges' from one end to complete. At the other end I used a 90 degree joiner; the 'flexible pipe' is a length of spring of suitable diameter, with a piece of wire inside to hold it to the curve I need.
I've sprayed the pipework 'galvanised metal' colour - wet-on-wet silver and light gray - and I've done a bit of weathering. It needs a rust wash to finish. I've bent up some tiny brackets from brass sheet to hold the pipe and a couple of heavy duty electrical cables running from the Multigen, through an electrical panel, and into the mine.
Hours of fun