Going out on a bit of a limb here with a bold statement like that, it is 10 years since I built the layout and that would be the only time you would have seen these scenes.
So, while I was working on the layout refurbishment today I had cause to remove the roof of workshop and office as I was planning to spruce up the roof a tad.
It was then I saw the rooms from above. To be honest I'd even forgotten that I'd put a desk and stuff in the office.
The table and chair came from a Fujimi 1:24 garage and tools kit. Much of the rest of that kit is in the workshop scene.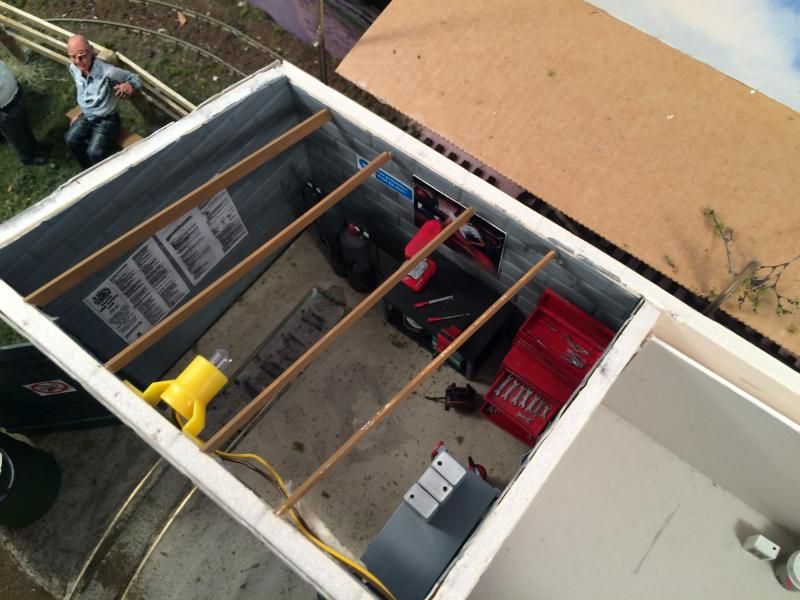 The workshop, everyone sees from head on from the front of the layout, so you might not see the health and safety at work act posters on the wall, or the Snap-on tools neatly arranged in the tool chest.