BOAT BROTHERS WATERCRESS
Following 'Daddy's' passing in 1937, the Boat twins assumed operations of the watercress farm. As everyone knows, 'Momma' runs the place but she's just celebrated her 94th birthday so she isn't quite as spry as she once was.
The twins- they've always been called "The twins" and in the best tradition, they still dress exactly alike- never married and they haven't been separated in their 70 years. They've never ventured far from home either, choosing to stay close to family and farm.
It's 1957 and the demand for watercress is waning. The twins have had offers for the farm- most recently from a trout breeder- but Momma won't sell. The twins wonder what it would be like to retire to a warm climate. They think that Windsor sounds nice.
They can handle most of the work at the farm these days but when it gets really busy, Dave from down the road will be hired on to help. They could use him today but he hasn't been home in days. The circus was in town on the weekend and Dave does like the sideshows ....
So, today, Rusty Boat will make some 'inspection' tours on the old open cab Brookville. This week's harvest can wait until tomorrow.
By the way, that's Red Boat in the red canoe.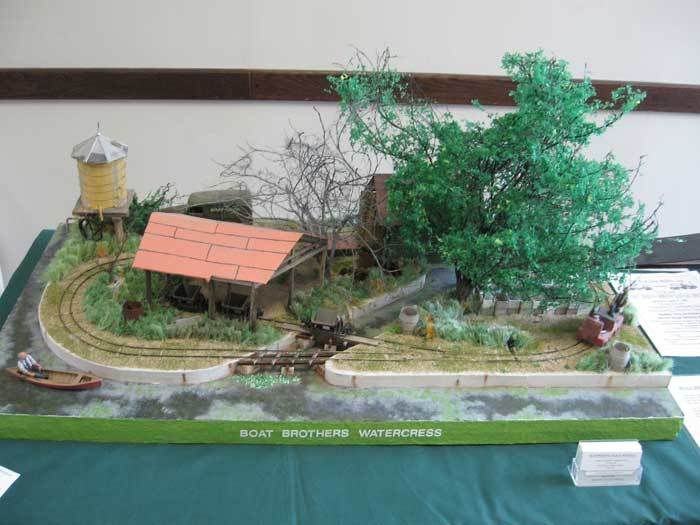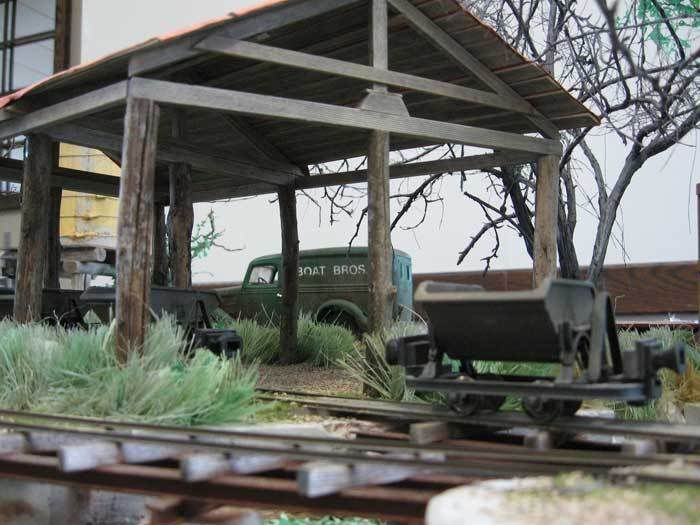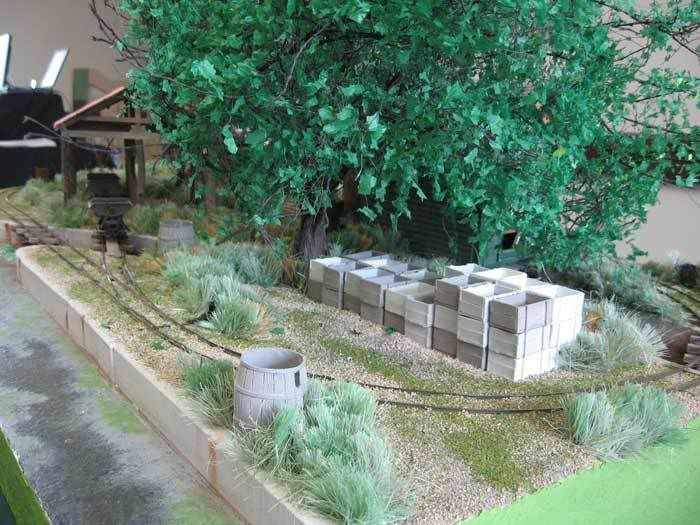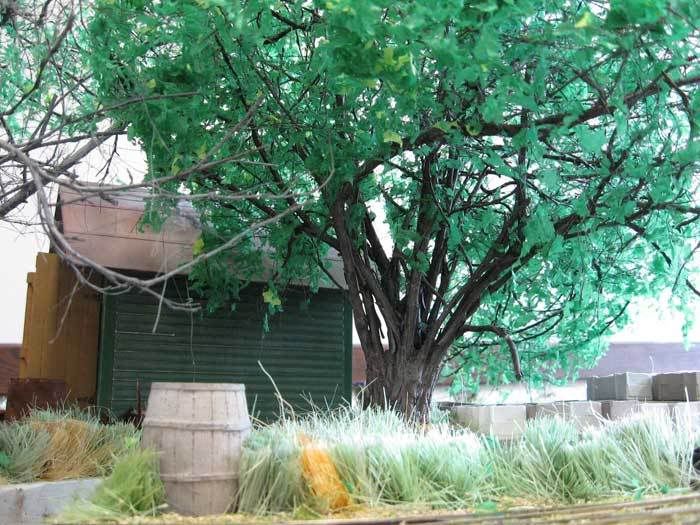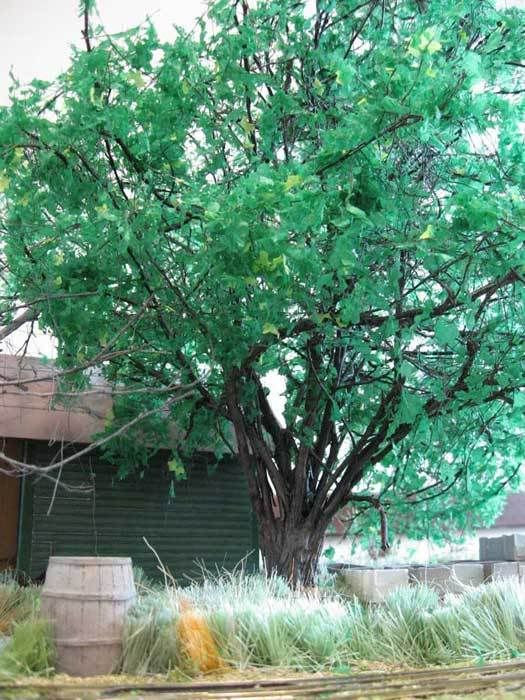 Christopher Creighton's latest effort that appeared at Copetown a week ago. It is loaded with his Schomberg Scale Models' crates and other goodies. In case you are wondering where Dave is, he is floating face down under the little bridge on the left side as seen in the last image. Thank Scott B for that suggestion
.
The wonderful tree is made from old well trimmed Potentilla branches. Short lengths of coarse string were then dropped onto this armature. The foliage is strips of shiny paper cut unto strips with pinking shears and then chopped up in the blender.