Just before my recent "Hiccup"
I bought one of the Fleischmann Starter Oe sets on Ebay - definitely the way to get a potential Gn15 Power Unit cheap as the unwanted bits just go back on eBay
Only opened package this weekend to the delight of my Granddaughter and realised that I had, at last, a working layout
. Well at least I can run in the various Locos I've built. Only problem is the basic oval takes up a space of 0.9x1.2 metres.
Anyhow I've now run most Locos for an hour or so and here's a shot of all of them + some rolling stock (There's another 5 of 6 knocking around that aren't finished and more in pipeline). There are a couple I didn't build.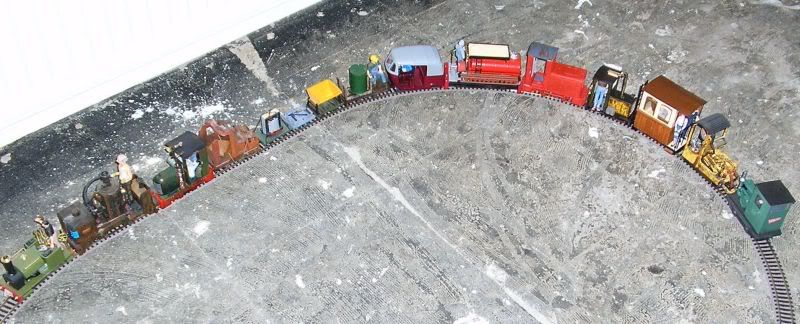 Surprisingly the power available from the standard Fleischmann Controller will drive all that lot (albeit slowly) around the oval.