Hi,
It seems, everybody has started with new Gn15 layouts last week. Kind of built along. This thread compiled very many usable hints and trick again. So I could not resist: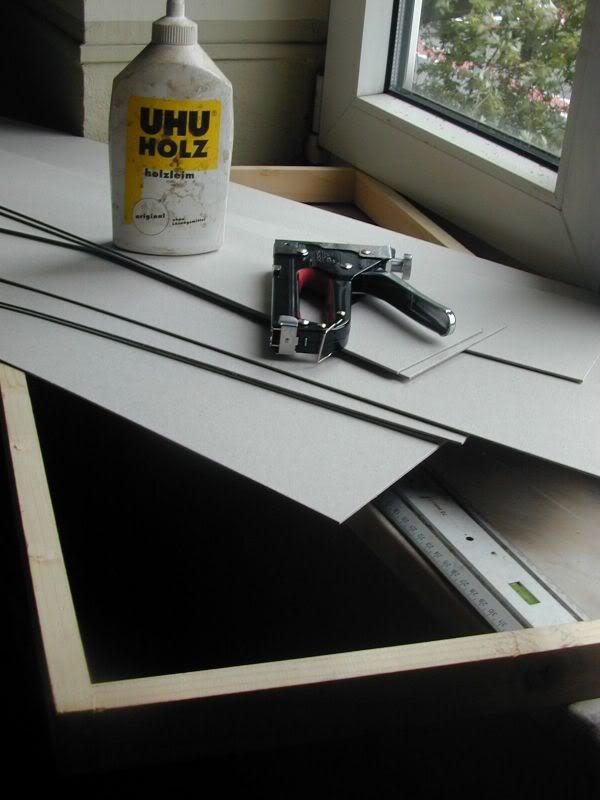 I realized, this 2mm cardboard is quite cheap at the artist´s supply (80 x 100 cm costs 2 Euro) They call it Buchbinder-Karton (bookbinder´s cardboard) in Germany. And they have a machine there, to cut some strips to seize yourself.
Fiddled a 83 x 43,2 baseboard together so it fits in my IKEA-Ivar shelf. Simply glued and clamped it to a wooden frame to keep it light and rigid.
Now its time to play around with some track and figures, to see what might fit or makes some kind of sense. Probably have to build a second baseboad to built at least an Ingelnook shunting puzzle. Have a Peco 0-16 and a Micro Engineering 0n30 # 5 turnout The latter seems huge to me, it is 285 mm long, but looks very convncing. Peco is Code 100 rail, ME Code 83.
Have Fun
Juergen