Anyone using Steve's cab conversion but wanting to retain Kadees can use the existing Bachmann couplings, BUT I think the resulting appearance isn't "chunky" enough. Others will disagree.
Wishing to modify my pin and link Gas Mechanical I found that I had a Smokey Bottom mini-Porter conversion that consists of a couple wood beams with facility to fit Kadees.
Fitment on the same lines as Steve's "On30 End Beam Conversion" results in the following appearance: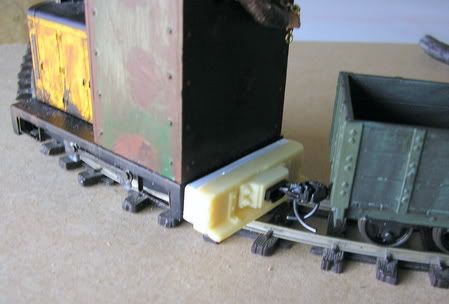 Reason for the plasticard twixt beam and Loco is to ensure Kadee fits flush into the coupler pocket.