I've been watching the latest incarnations of UE - ice cream sellers, overhead racks with ladders .... my attempt seems very pedestrian in comparison. I've been working on it over the weekend after a few days seeking inspiration - when I should really be getting back on the Drawing Board
So, having taken the body off as helpfully shown on posts on the Forum, the first job was to take a razor saw to it and remove all the bits that don't look like the loco I have in mind.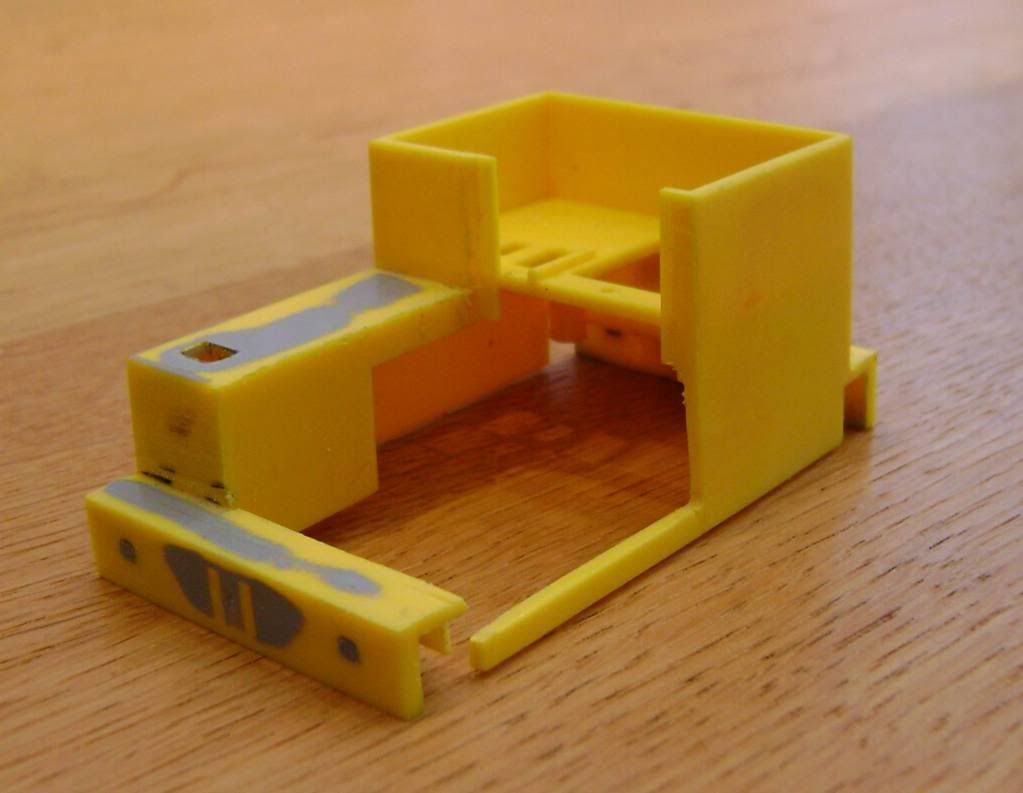 The job nearly done - not a lot left, but those big bits sticking out front and rear have got to go!
Of course, removing the aforementioned bits means that one set of screw fixings is lost, so they were carefully cut out and glued onto the body remains, along with other bits of plasticard to strengthen it.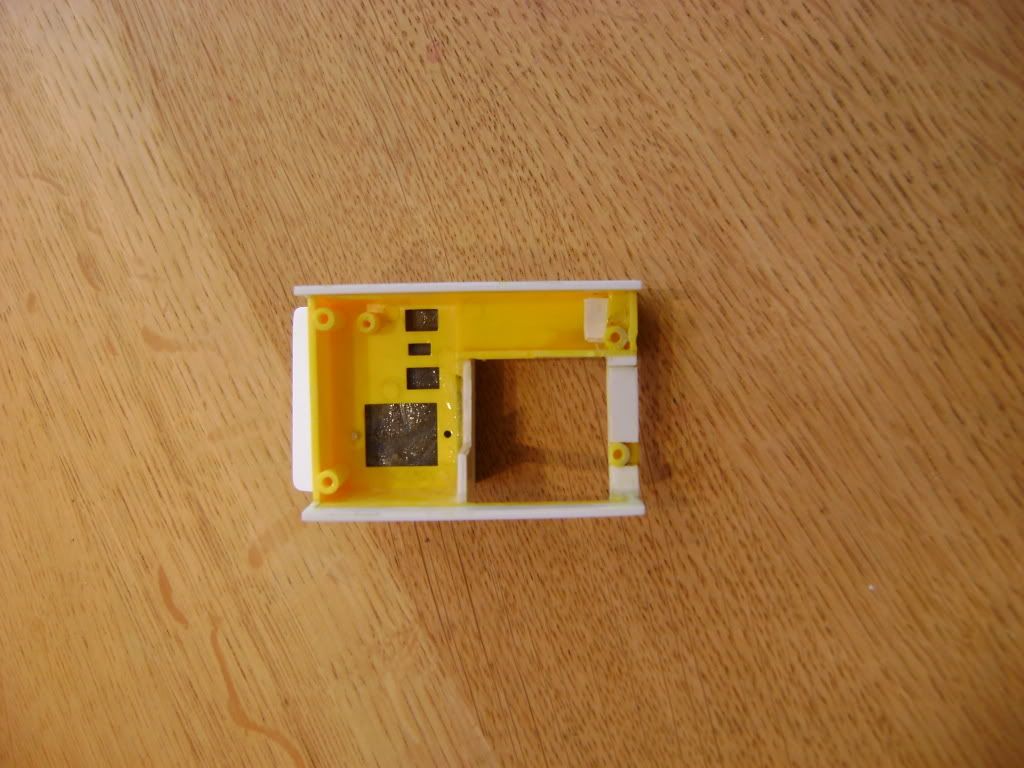 This shows the underside after the cutting and glueing. Only one set of holes will require drilling in the floor to fit it in place. The black stuff showing through the holes is lead sheet to give it all a bit of weight (as recommended by Mr Bennett).
To complete the weekend's work, more bits of plasticard were glued on and the whole thing cleaned up, sanded, filed, drilled and generally made loco-like.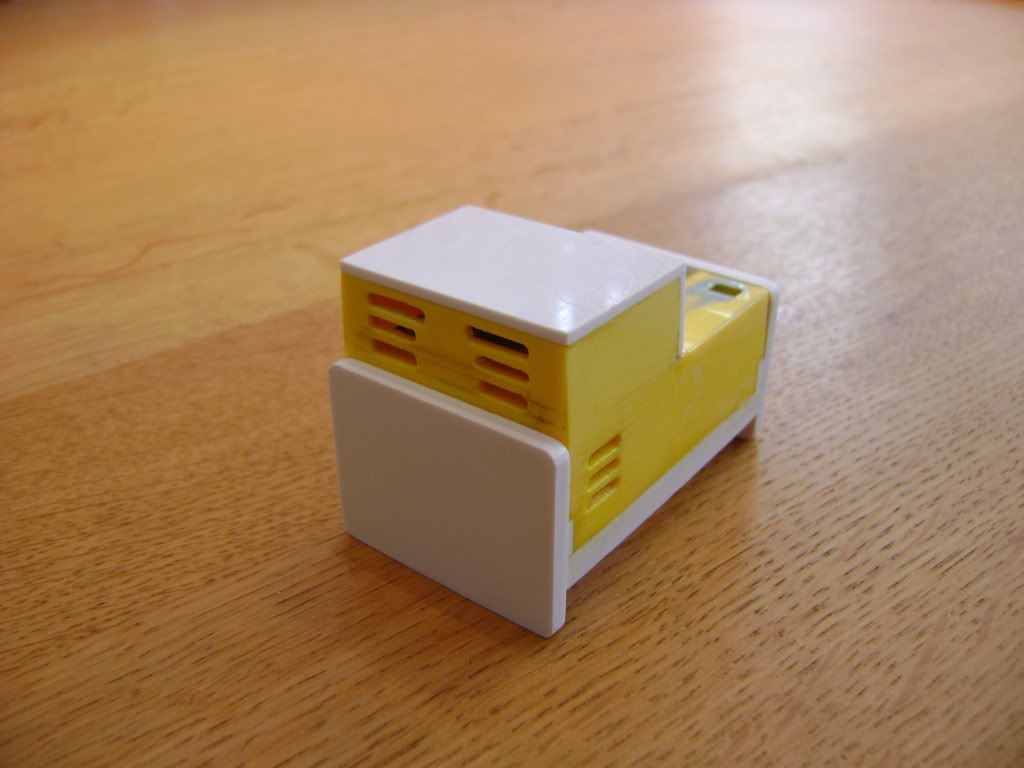 A weekend's progress - well, Friday evening, Saturday & Sunday. Can you tell what it is yet?
Next job is to alter the floor and frames - pass me the razor saw Igor!