Following yesterday's post of my converted Avalon Line wagon to a lift off container, several have asked how I did the lift rings, so hopefully this will help anyone wishing to do something similar. Apologies for the quality of the pics, I could have used an extra pair of hands for this, also I'm afraid all the material dimensions are metric, sorry those still using them old measuring sticks. OK, here we go, this is what we are aiming at:
To start off with, decide where you want the lift rings to be and drill a hole to take the pivot pin. I used 1mm diameter brass rod, so drilled a 1mm hole (the tighter the fit the better, as this part doesn't move), inserted into the hole and trimmed back so it sticks out just under 1mm each side: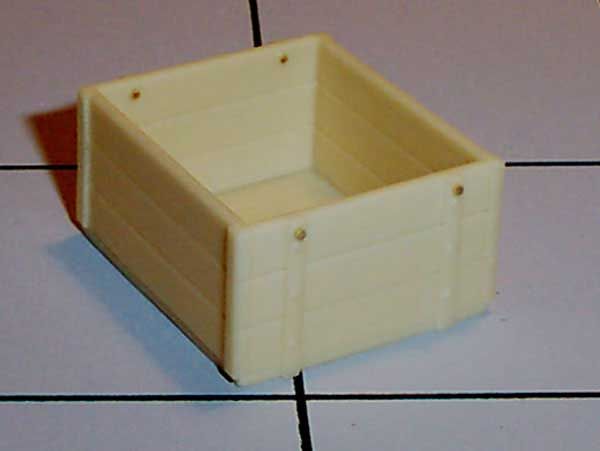 Next for the lift rings themselves. For this I made up a simple jig to bend them around. This consists of a small block, with two pins of the same 1mm rod used for the pivots, 12mm apart: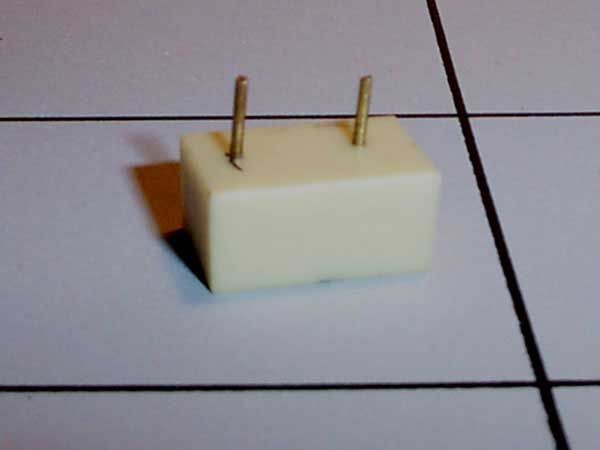 Using soft florist's wire, if you are lucky you might find it pre-blackened like I did, wind it round the two pins as shown:
Removed from the jig it should be like the one on the left of the pic below. Then using some fine side cutters, trim back and flatten out using smooth bladed pliers, to get the shape of the one on the right. It looks more difficult than it is: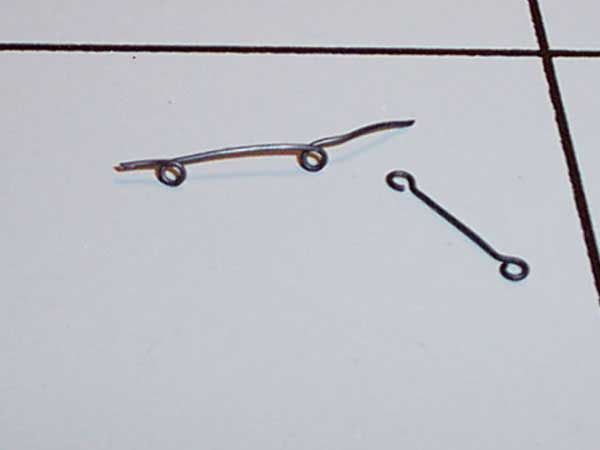 Now insert a short length of that 1mm rod again, into the end of a pin vice, leaving about 7mm protruding. Insert the ring at one end of the lift ring onto the rod and gently using finger pressure, bring the other end back towards it, like so: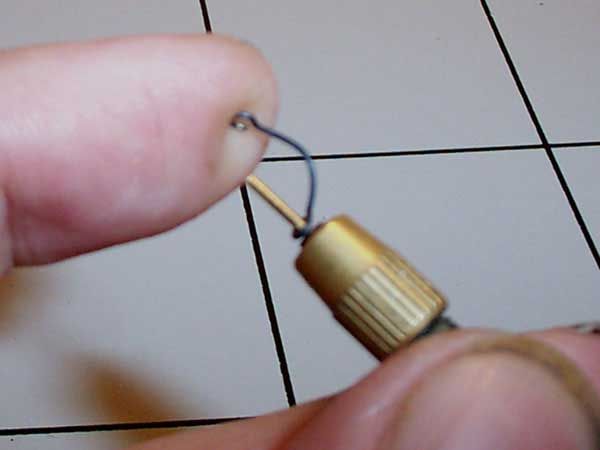 You can use a former for the curve, but gently applying the pressure seems to work ok:
Once you get to here, that's it: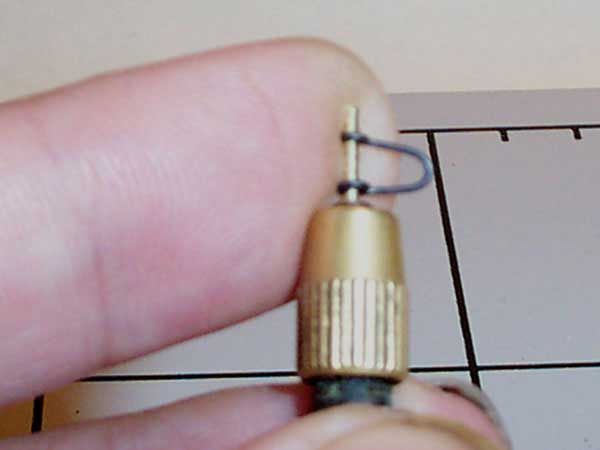 Finally, insert over the pivot pins and gently squeeze together with tweezers and the job's done, just another three to go:
Done this way they will pivot quite freely, if you want them to remain in an upright position, a little drop of ACC will sort that out.
This is not difficult once you get going, it certainly took me a lot longer to describe than to do. I hope this proves useful.