I went on vacation and left Bill, Gerry and Red to run the business for a couple of weeks. I come back and Red has used the petty cash as a down payment for this!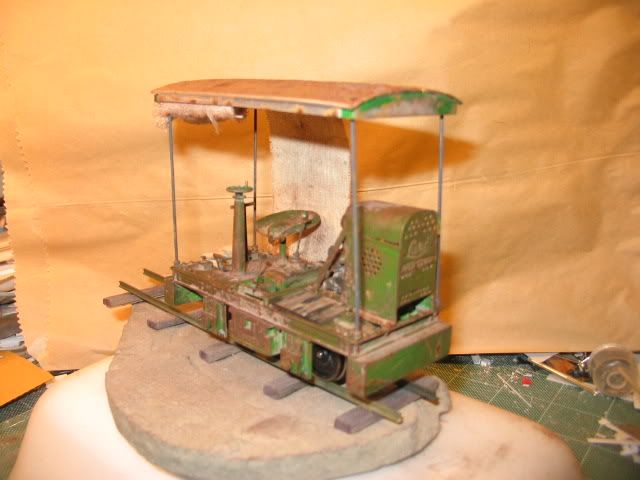 The thing is barely functional, it's held together by mud and rust, I'm scared to clean it. It's so hard to get good help.
Thanks Steve for the pictures (long ago). Yes, I did use the Bachmann trolley drive (cutdown). The seat is from Schomberg models and bits of the engine where taken from one of those Harley 1/25th motorcycles that where on a thead last fall. The rest is plastic and some copper craft sheet and my newest thing aluminum tape, I think it is used for ductwork. Really good stuff for metal because, well, it`s metal.
Scott