I decided that Watts' would need a battery loco. I looked at various photos of prototypes and other models and finally went for a 'generic' battery loco rather than a specific prototype - a sort of 'Clay-Bat'.
I'm using the motor unit from the last UE Inspection Car in my stash
I was going to use the baseplate from the UE and cut it down as required, but I found it to be a bit distorted, and feared that I would damage the motor unit if I tried to cut it, so I ripped the motor out of the baseplate - or rather, hacked it out with the trusty Xuron cutters.
I did my usual butchery of the electrickery and made up a baseplate from 2.5mm plasticard. That's now fixed to the motor unit ready for a frame to be built around it.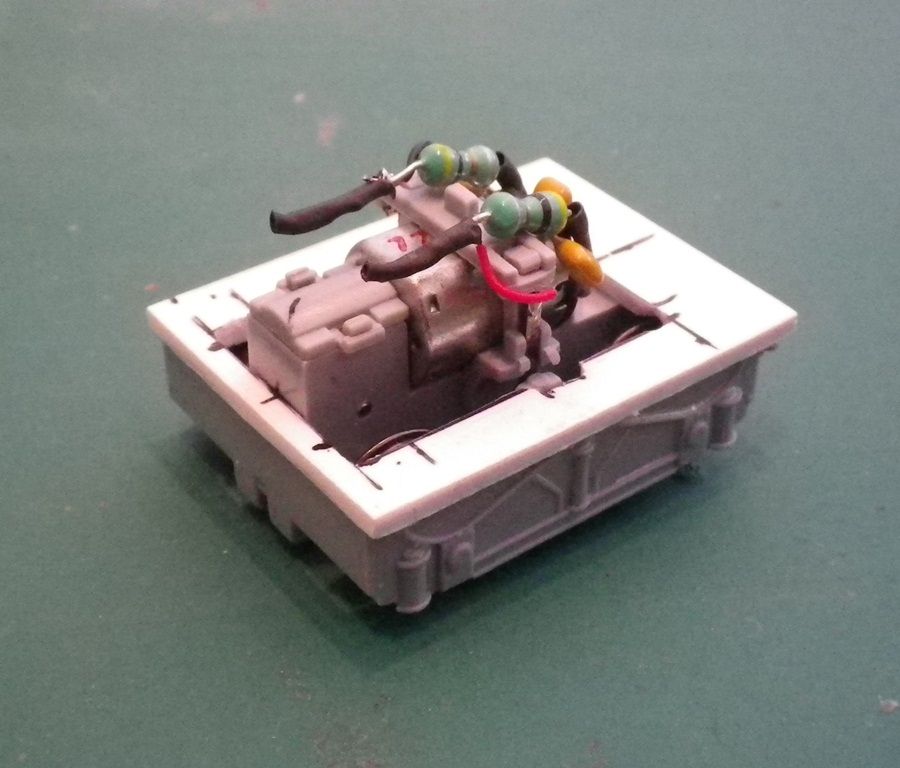 Next step is to hack up an inoffensive sheet of 1.5mm plasticard and get the Plastic Weld out. Hours of fun.