Following on from the thread on milk churns:
http://forum.gn15.info/viewtopic.php?t=896
And the discovery of the SIKU churns, I thought I would give their Pallets a try. They are nothing like big enough for the shipping pallets we are used to seeing today, but there are many industries which use non-standard sizes internally and even for shipping heavier loads. Besides which, many of us have wagons too small to accept a full size (4' by 4') pallet anyway.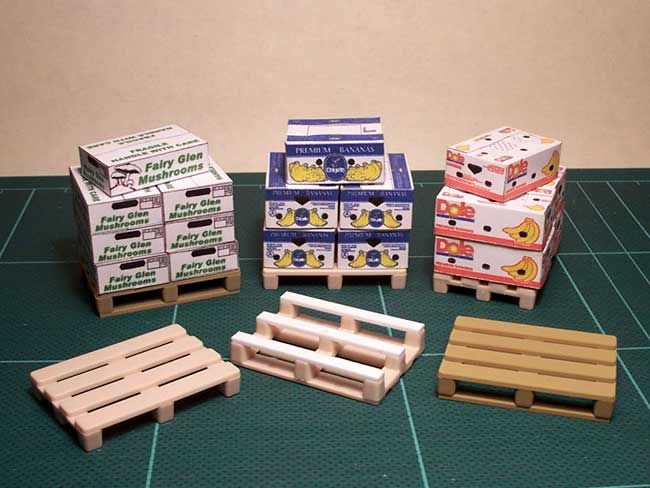 In the pic, the one at the left front is as it came from the pack, they are 36mm x 26mm, so roughly 3' by 2' and as you will see from the two at the rear on the right, quite suitable for some banana boxes, which I happen to have a few of.
For my own use, I want to be able to slide them onto wagons, so added some runners to the bottom, made up from lengths of Evergreen strip (0.040 x 0.125), stuck on with solvent, perfect. In my opinion, yet another useful item from this manufacturer and the price is good too.