I've had this joke sign on my layout for a couple of years: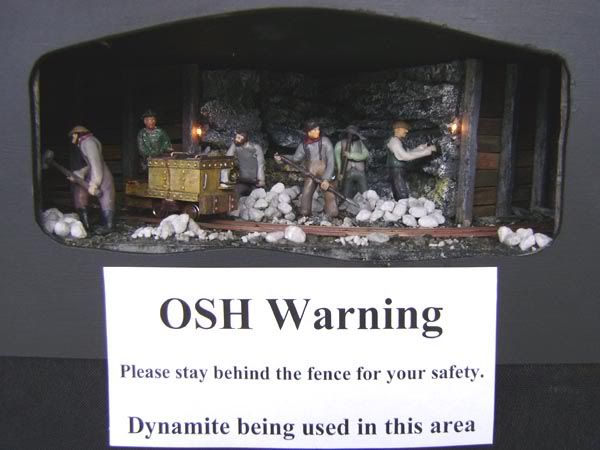 Now I was looking for some public interaction to add. Something they could control that wouldn't affect the trains running.
While out shopping I found a small key-ring charm that was a look a like miniature camera. It had a button on top that made the flash go off.
It used to look a lot better than this (it had a lens on the front), but I forgot to get a photo before I hacked it up
Anyway I broke into it and found 3 small 1.5v batteries inside. There is no way they would last continuous use for two days, so I hooked some wires onto the connections in the battery area, so I can hook up to an old 5v cell phone charger. I also pulled apart the push button and wired that out so I can trigger externally.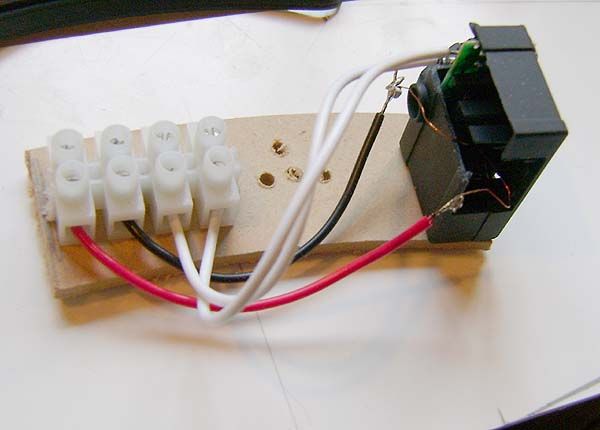 I can have a plunger out front, a push button behind the layout, or triggered by train via reed switch if required.
So then I cut a new tunnel into the mine: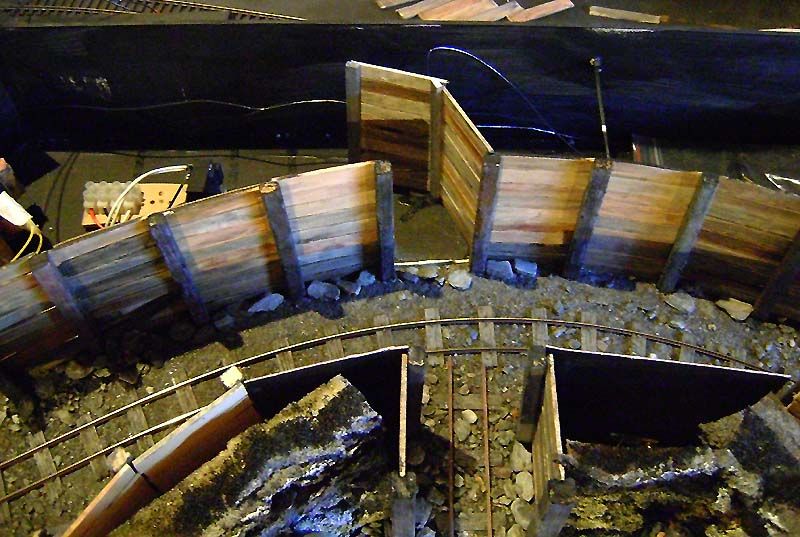 And eventually you will see the flash coming from out the back while looking though here:
To be continued.....