OK, I know I spend most of my time modelling, but I was determined over the holiday to model just for me, no commercial interest, or demonstrating how to for others.
Have been wanting to try 1:12 scale for a long time, so I set to and made a start. As I don't have much space to spare, it had to be small, so 7¼" gauge is a better option than 15" gauge for me.
First up a simple small flat wagon, just to get a feel for it. Not wanting to spend too much time, I looked for short cuts. The longest part normally for building a wagon is getting the axleboxes made and set up, so I cheated and built around an existing Sidelines chassis. I think it works out quite well, here's a few pics.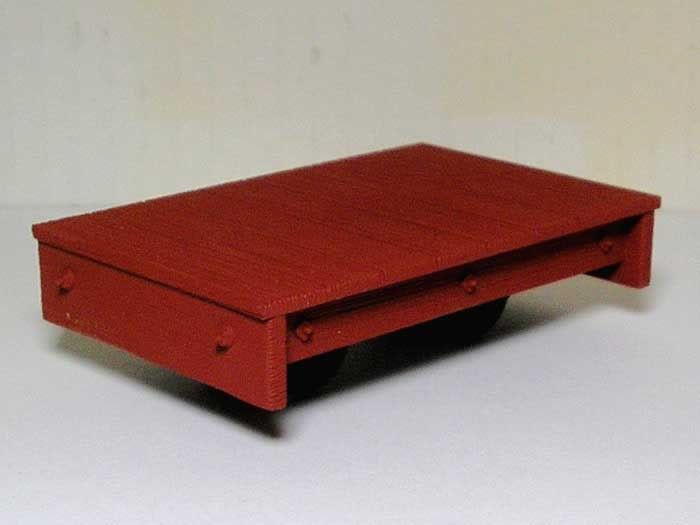 From the underside, it is more obvious how the chassis fits into place, helped by the different colour.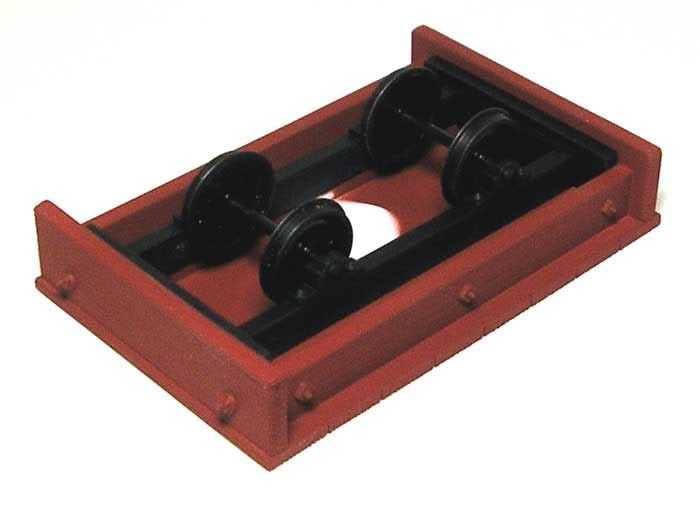 With the wagon done, thoughts turned to something to move it around. No prizes for guessing the power unit, the Bachmann Streetcar/Trolley was the obvious choice, due to it's reliability and not least the decent sized wheels. This was going to be a real quicky, but as I got into it, I started taking more care than intended, so I didn't get as far as hoped. At least I got the underframe finished, which always seems to take the longest, so I can show that.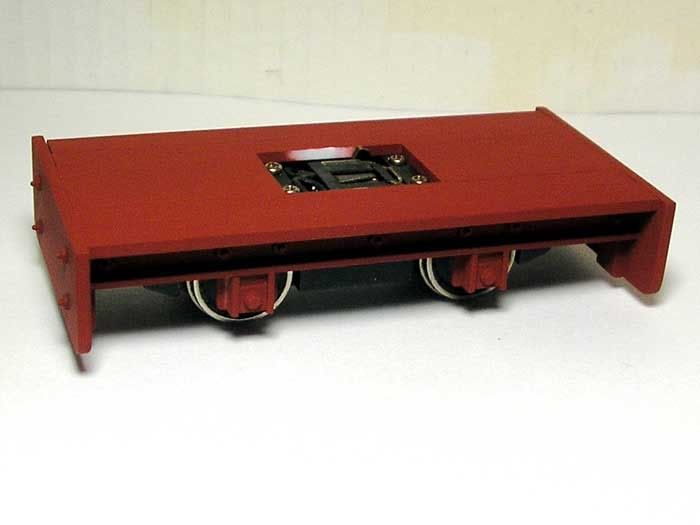 And underneath showing how neatly the Bachmann unit fits in place.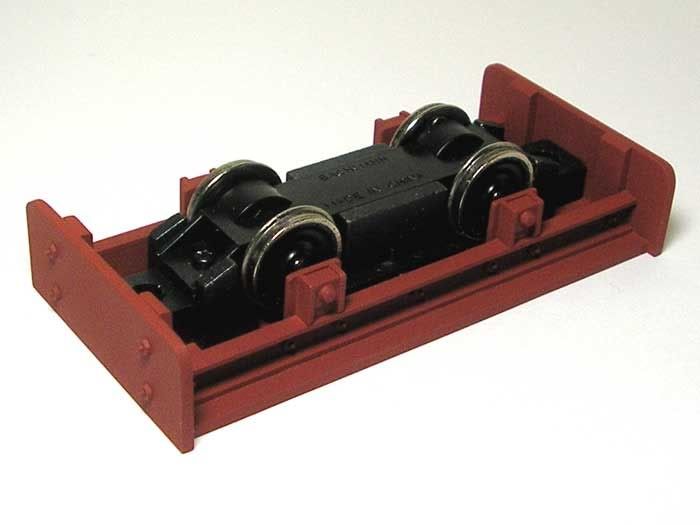 Hopefully I can get the upper part done over a few evenings, nothing too complex and probably in a similar style to my Gnine kits.
To give a sense of how small these are in 1:12 scale, here we go with a couple of figures.
For anyone interested, the loco is 100mm long and the wagon 80mm, both being 50mm wide, so not much bigger than Gn15, except in height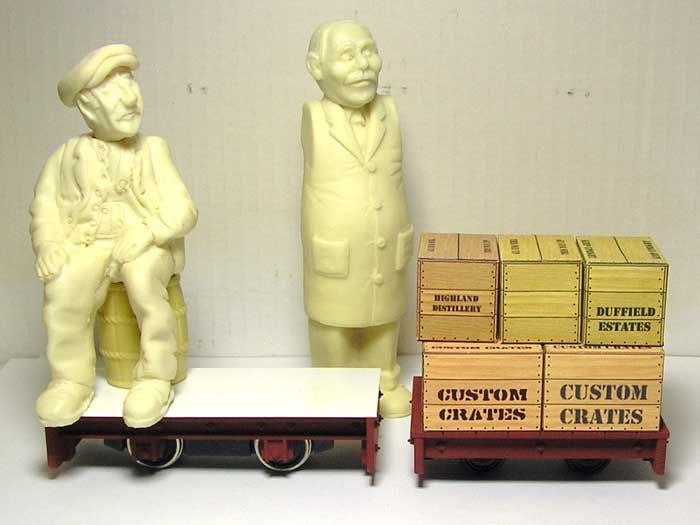 I'm still thinking about the couplings. I do have some scale Heywood couplings from Back2Bay6, but I also have some ideas for magnetically operated ones which might be more useful on a small layout, we shall see
.
So there you go, thats how I spent some of my extended weekend, sad isn't it?