I'm currently working on a Club Layout with a different slant from the normal Thomas layouts for kids.
This one only requires the "Operator" to push a button then the train works automatically plus some lighting animation: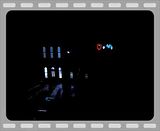 It remains to be seen if it works or Gnot.
At least it's different - set at night and will be housed in a box - proscenium style with a Starlit (twinkling) backdrop. Ordered the stars this weekend so I don't have them yet.