A couple of weeks back after not having any swallows all summer a group of 6 appeared and were immediately joined by several Blue Tits on the telephone line outside our bungalow. Swallows gone next day, most likely already en route to Africa.
I've seen swallows regularly use the cable when gathering for their migration.
In the 30+ years I've lived here I've never seen a Blue Tit on the cable.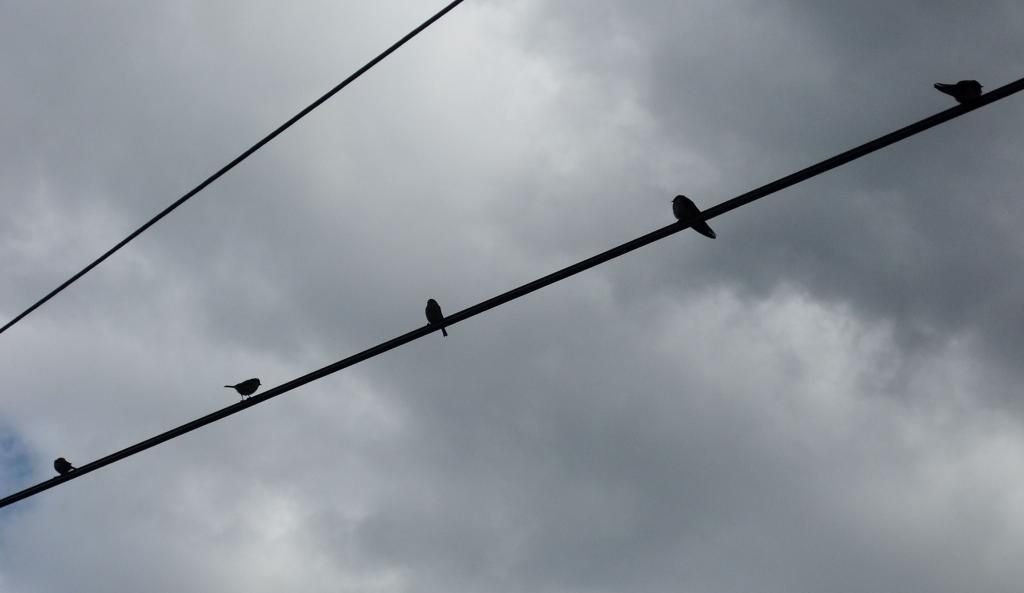 Two Swallows & three Blue Tits, there were upto 5 Blue Tits before I grabbed the camera.
A couple of night ago I took this photo of neighbour's garden, there were in total 12 badgers but light wasn't good enough to get a photo.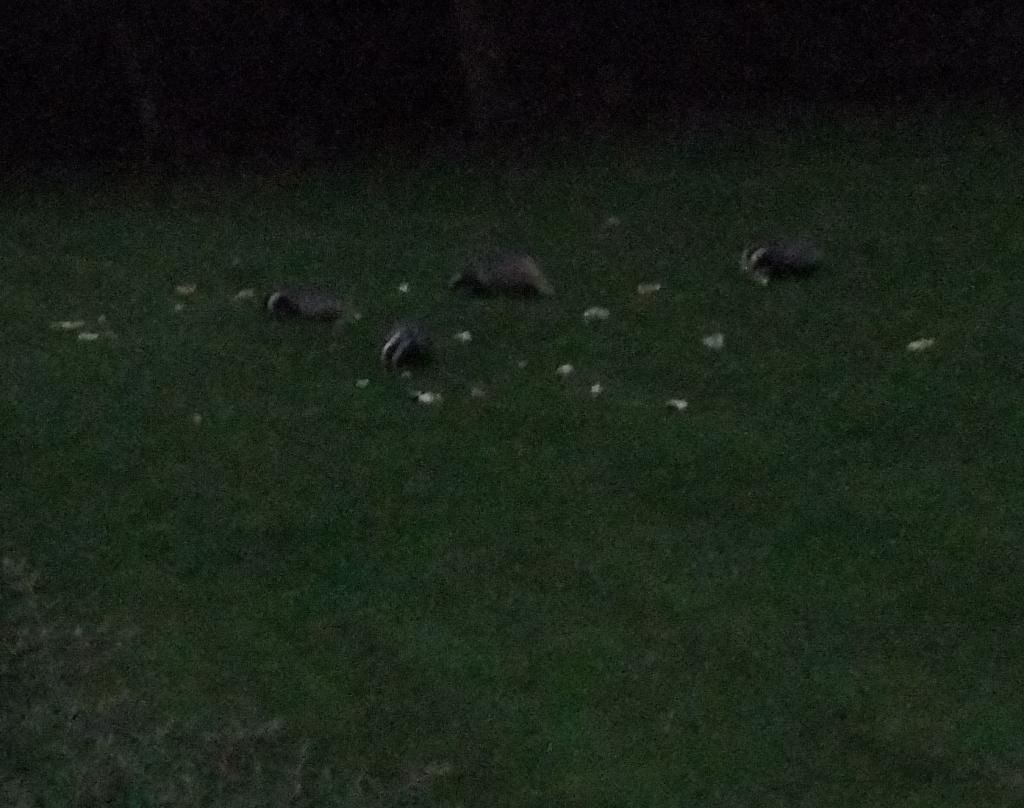 This morning the result of what I believe to be a lone Badger visit last night. First time since we've lived here that such damage has been caused.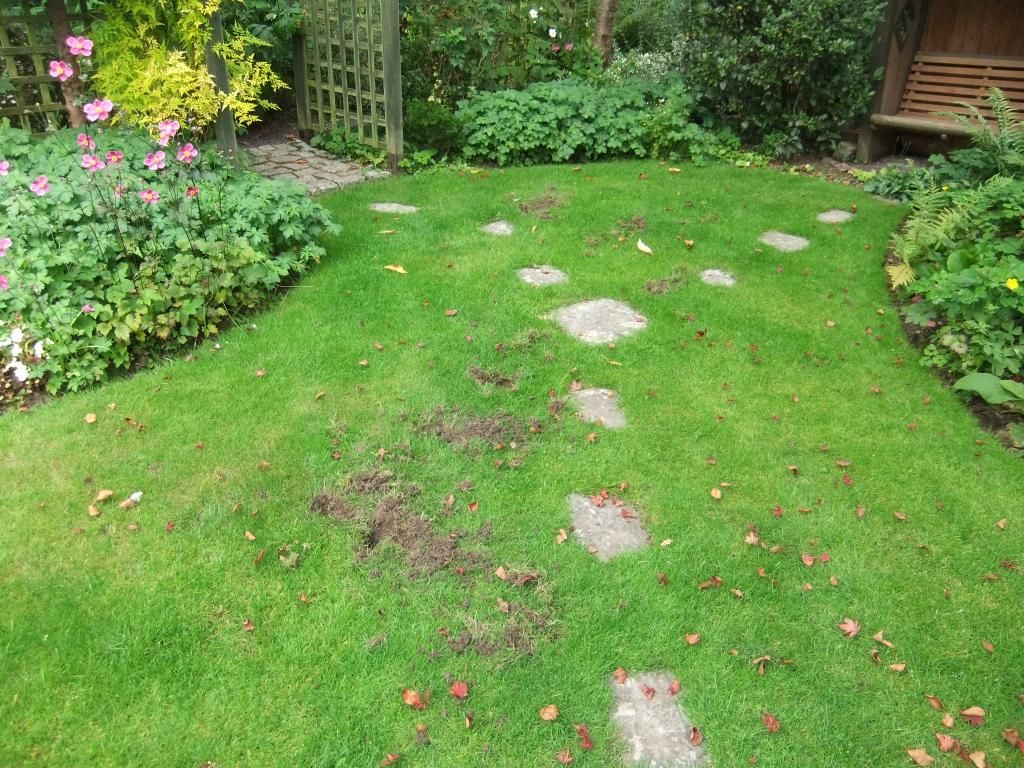 Dragonflies are regular visitors at this time of year.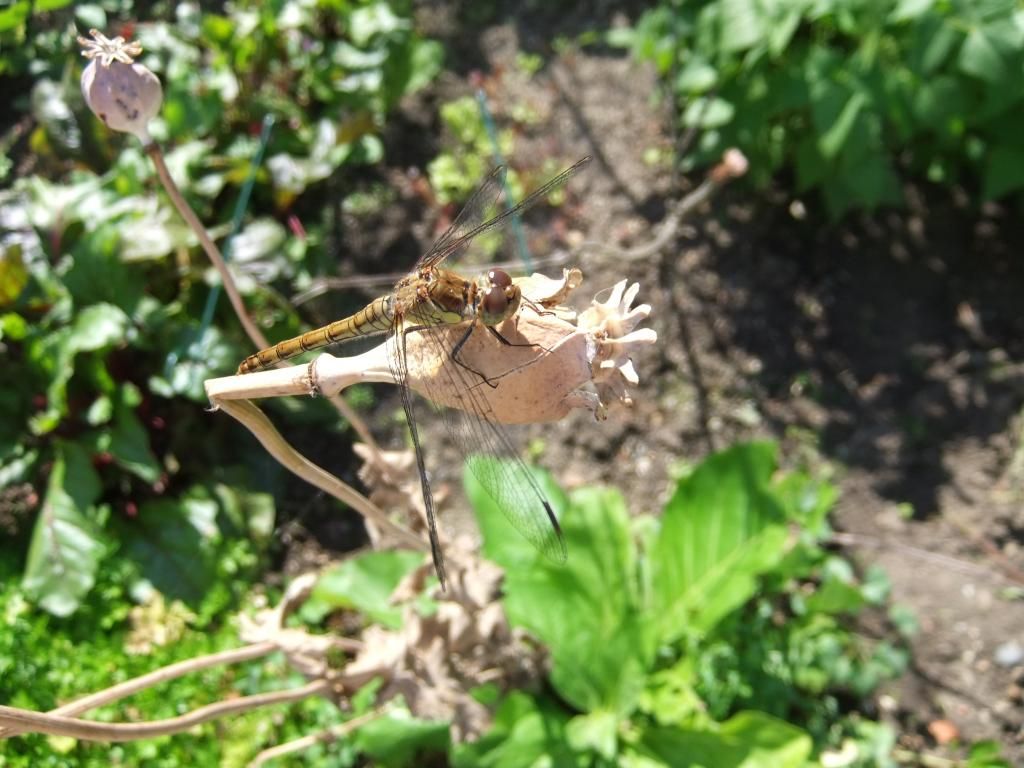 At lunchtime today this colourful guy made an appearance.