Allen of Minimum Gauge Models has asked me to post some pics of the 1:24 scale stock that he produced as a 'rush job' for Moming at Pewsey this year. The wagons are laser cut wood with etched details. Chassis are laser cut acrylic. The pictures are taken on my 'work in progress' layout (still unnamed at this time).
Short and long flat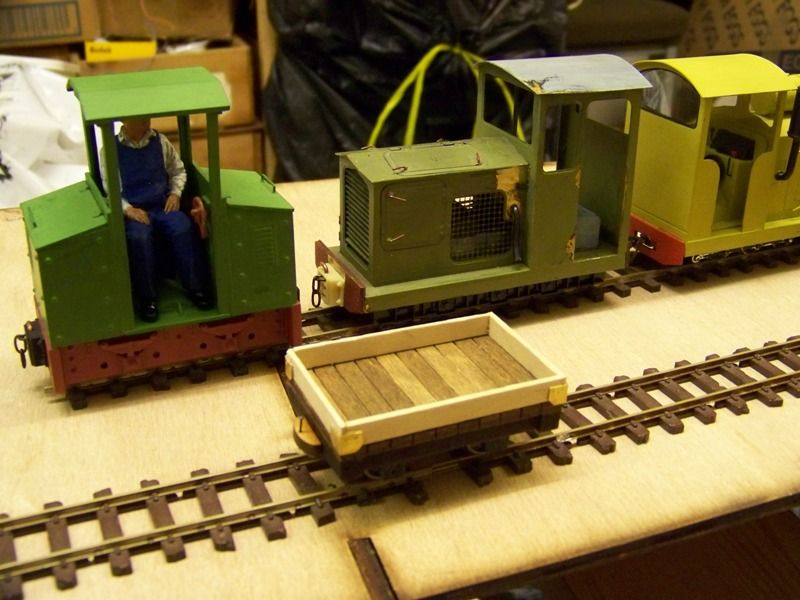 Short flat with single 'top'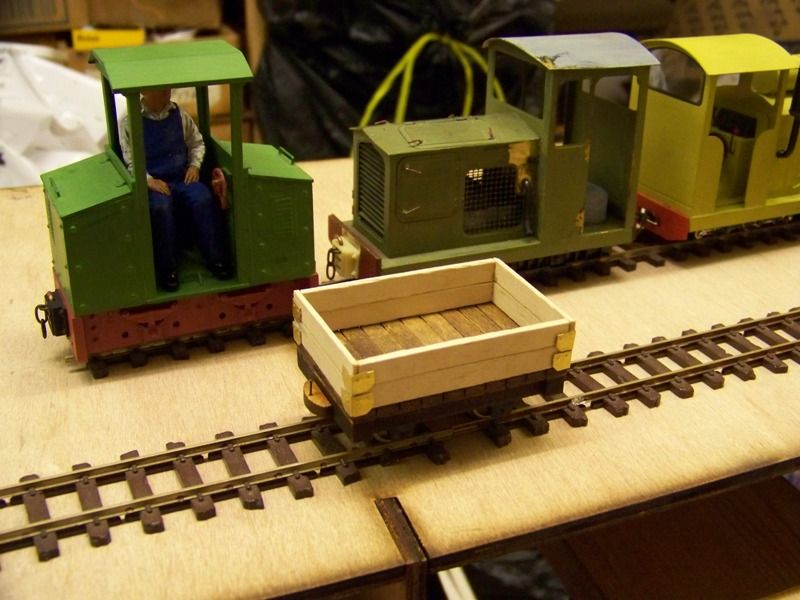 Short flat with stacked tops
Short flat with tank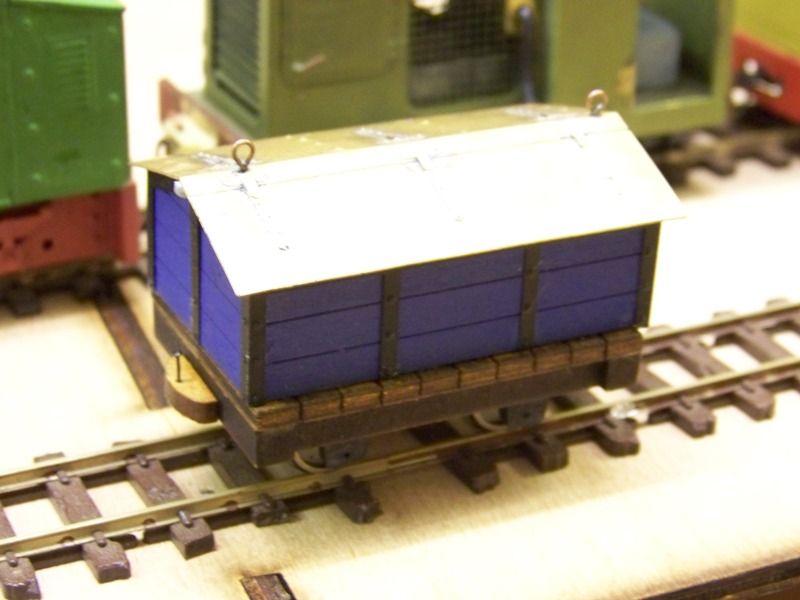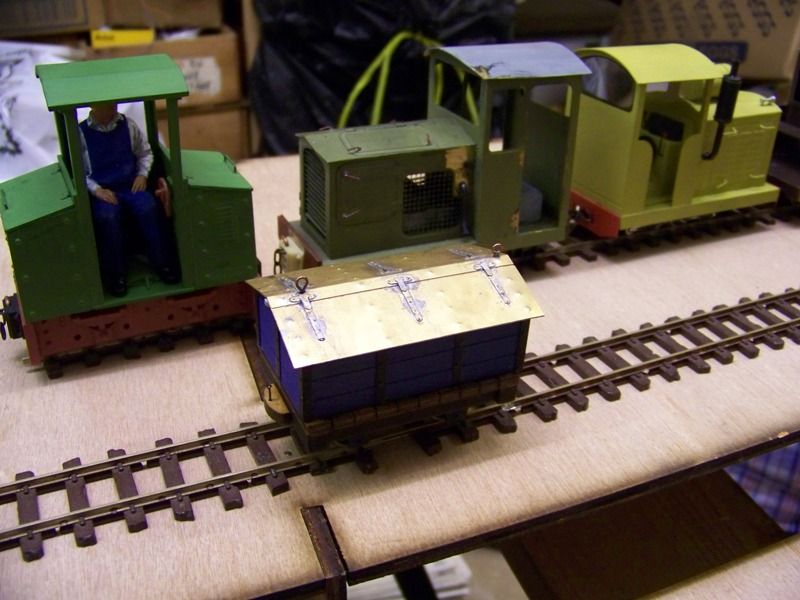 Tool wagon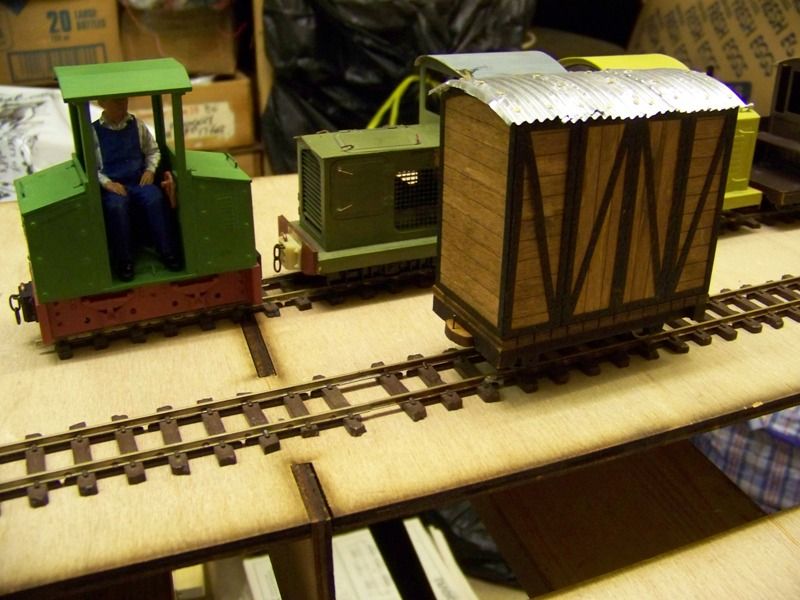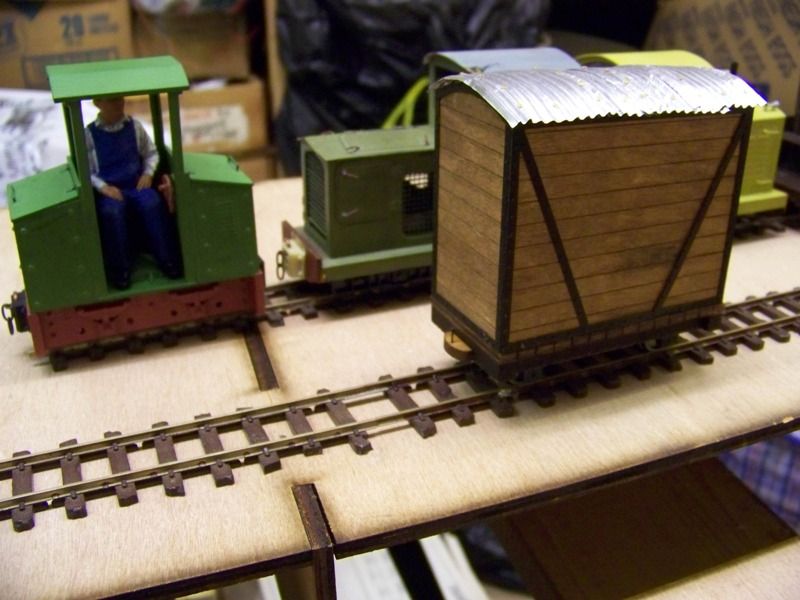 Long flat with van body. The roof is made from corrugated aluminum from a food container.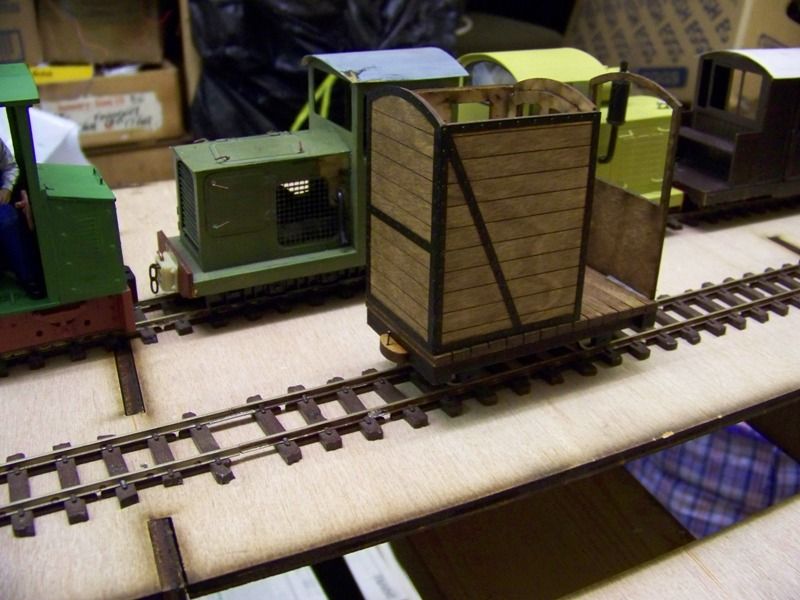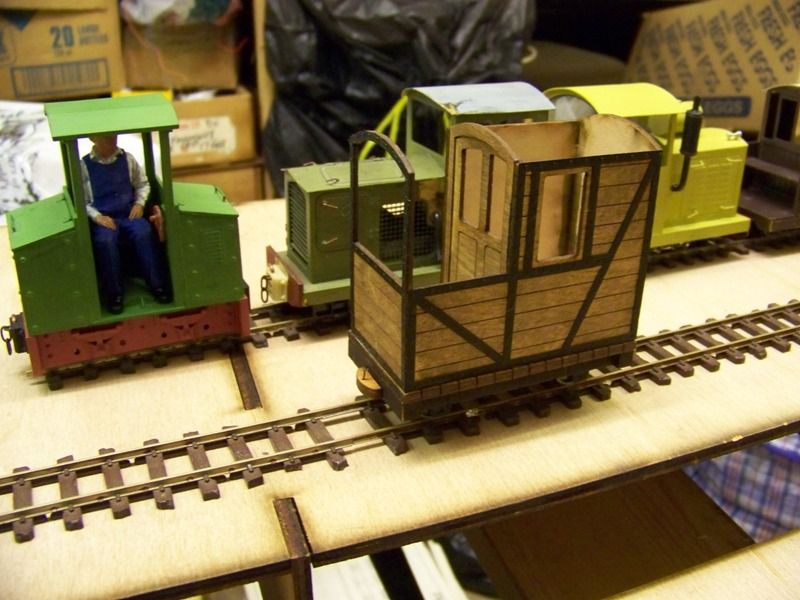 Long flat with brake van body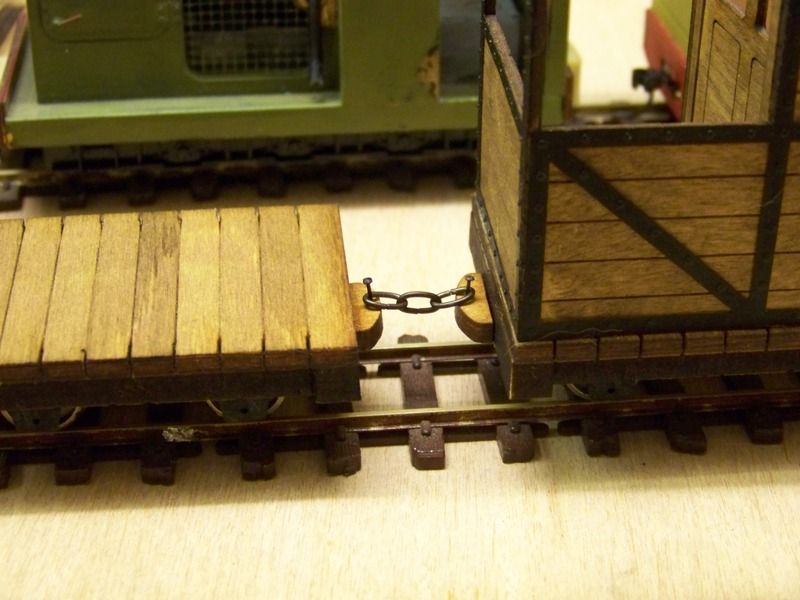 Close-up of couplings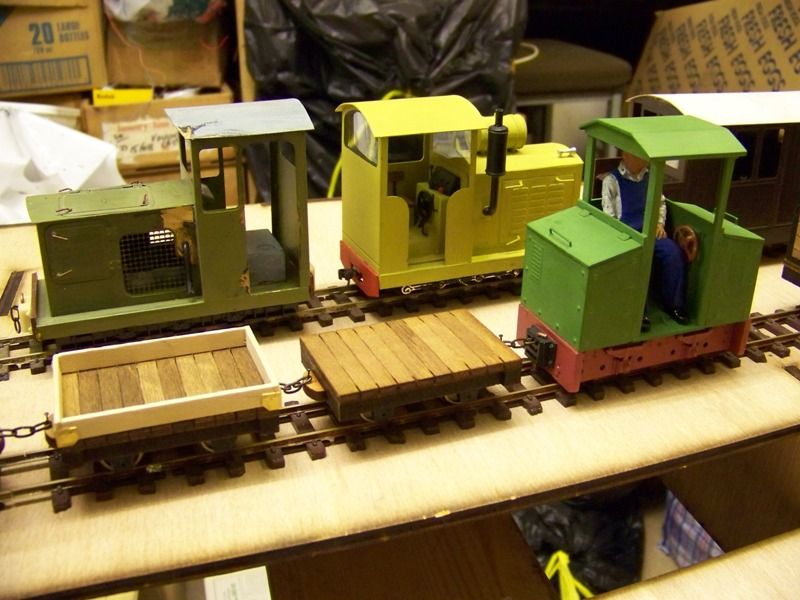 Sidelines Firefly on a train. The diesels and Heywood brake are all available from MG Models
The 2 sizes of flat wagon are available from MG Models, with various tops being considered if there is enough interest.
Short flat £3.50
Long Flat £4.50
Wheels not included. I used some Hornby ones I had available.
Couplings (5pr) £1
Pins/chain not included. I used Peco track pins and some chain from stock.