After spending many hours building a layout, the last thing you want is for it to get damaged in transport to a show. To this end I build a protective case to carry it in.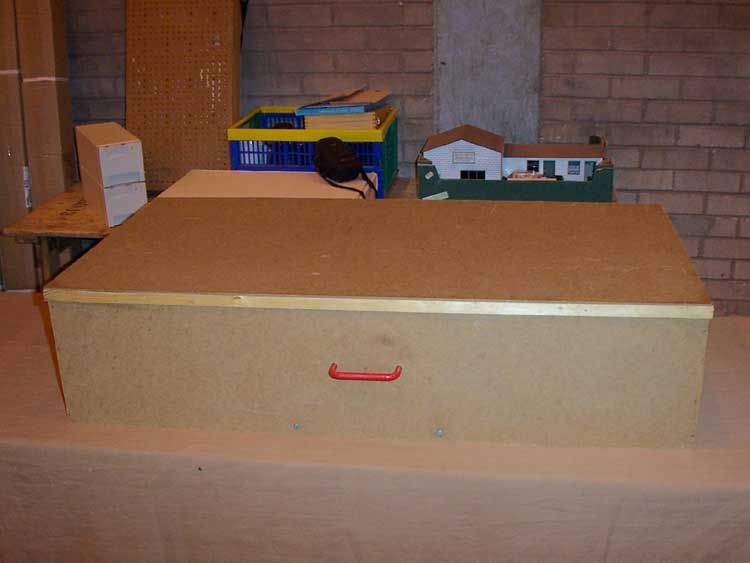 Construction is very simple, and made out of Hardboard (prob has different names elsewhere) with softwood bracing. The reason for choosing Hardboard is not only for the cheapness of the material, but also the soft fibre underside is kind on the varnished fascia that I use on my layouts. The cover is simply glued and pinned together and is a snug fit over the layout. It is retained by two bolts front and rear, which screw into captive nuts in the baseboard frame, add a carry handle and you have a very easily handled unit which is fully protected. This underside shot will show a bit more detail. Note how simple this layout is, a few wires and a single rod for turnout operation:
Once at the show, the four bolts that hold the cover in place are removed, the cover slid off, then it acts as a stand to raise the layout up from the table to give a better viewing height.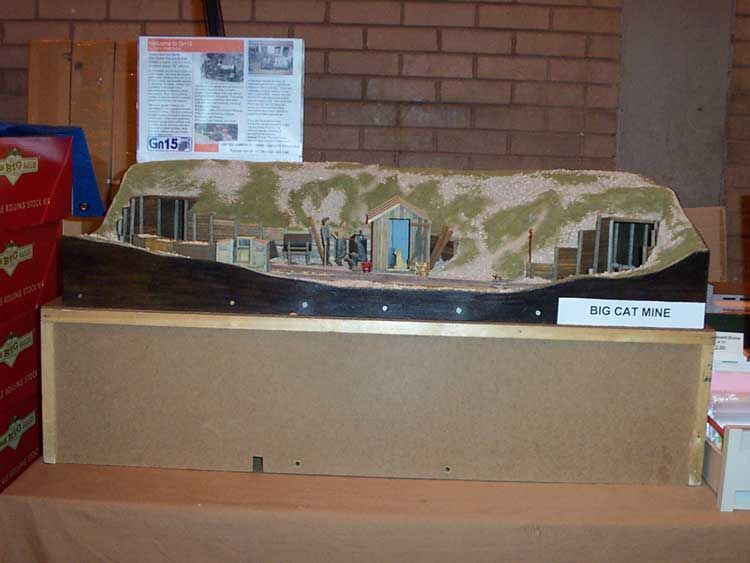 This method is only really suitable for single baseboard layouts and is only one way of giving protection, there are many more, so if anyone else wishes to add their own methods to this thread, please do share with the rest of us.