For the last few days I've been working on the wharf stone wall.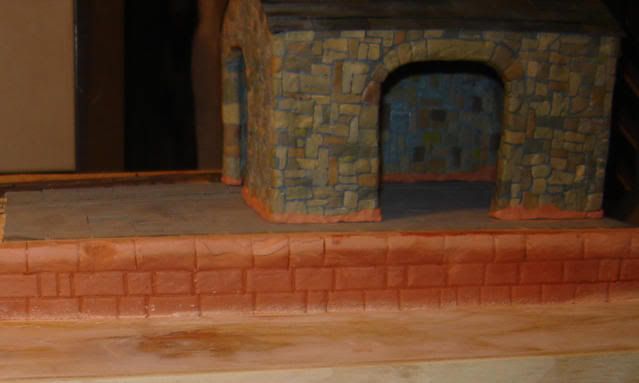 Am I right in assuming it would be made from fairly hard stone which would be various shades of grey?
The clay on the bottom of the wall store wall (which is still to be trimmed) is to make the interface with the wharf a bit neater.