After hovering around the Gnatterbox and being distracted by other modelling projects, I have moved my railway modelling out of the armchair and into the shed. I have decided to just get on with building a layout and learn as I go along.
I have had help and advice from other Gnatterboxers already and will probably ask for more.
The track plan is a very basic loop with 1 siding. Scale is 7mm using 16.5mm gauge.
As I said this is a learning exercise. I originally wanted to build a continuous loop to use as a test track to test locos and stock which were to be built ready for some far off future layout.
I thought that if I am going to build a test track, I might as well put the extra effort in and build a proper micro layout. This will allow me to develop my scenic and architectural skills and will also be more fun to play with.
The baseboard is a sandwich of hardboard, polystyrene and foam board held together with No More Nails. I tested this on some scrap pieces of polystyrene and foam board and it showed no signs of melting so hopefully, it will be OK.
Track is peco. A mix of standard gauge 16.5mm and narrow gauge 16.5mm flexi track.
Only the front of the loop and the siding will be visible. The track will emerge from one side of an industrial building, travel across a yard and enter the at the other end of the building. Period will be flexible as I am aiming for a building which looks like it has been extended and altered over a long working life. One of the best source for photos of industrial buildings is the 28 days later forum. It is easy to spend hours searching through this site collecting images as you go. There is often a potted history of the site. Some of the forum members are very knowledgeable about military history, old vehicles, railways and many other fields.
http://www.28dayslater.co.uk/forums/
This one is a good example. Recommended for lovers of rust.
http://www.28dayslater.co.uk/forums/sho ... hp?t=36152
I know that it has been mentioned on here before, but it is always worth reminding people of good resources.
The buildings will be mostly corrugated iron. Main source of inspiration is this building alongside the South Wales main line at Briton Ferry, South Wales.
http://www.flickr.com/photos/93849157@N00/2514433798
If anyone is interested, more pictures are just over half way down the following link including some which show how the corrugated section was knitted into the existing brick and stone buildings. The photos from the adjacent road show how small to medium sized industries once fitted right alongside houses in many industrial towns and cities. Now we seem to have everything in zones and business parks. This company,Taylor's Foundry has been on this site since 1862. They have recently relocated to a business park a mile or 2 away. This is probably better for their business needs but seems to me to be a lost link to the past.
http://www.britonferry2007.com/regentstreetwest2.htm
Corrugated iron is sheets of craft paper from Wilkinsons. These come in a variety pack of colours. I sprayed them black, dry brushed them green and then cut into individual sheets. Slightly soul destroying, particularly as each sheet has 4 visible white edges and needs edging with a black marker.
Basic baseboard has been ready for a week or 2.
Trackwork was completed yesterday. I am an electrical novice so I have relied on the help and advise of others. Barry Weston has kindly provided me with wired rail joiners, which has save me from resorting to my back-up plan which was a Hornby power clip.
I have bought a Gaugemaster Combi controller as this seems like a good basic controller to start with.
Wiring was done today and I had a Doctor Frankenstein moment.
''IT LIVES
''
Buildings have been started.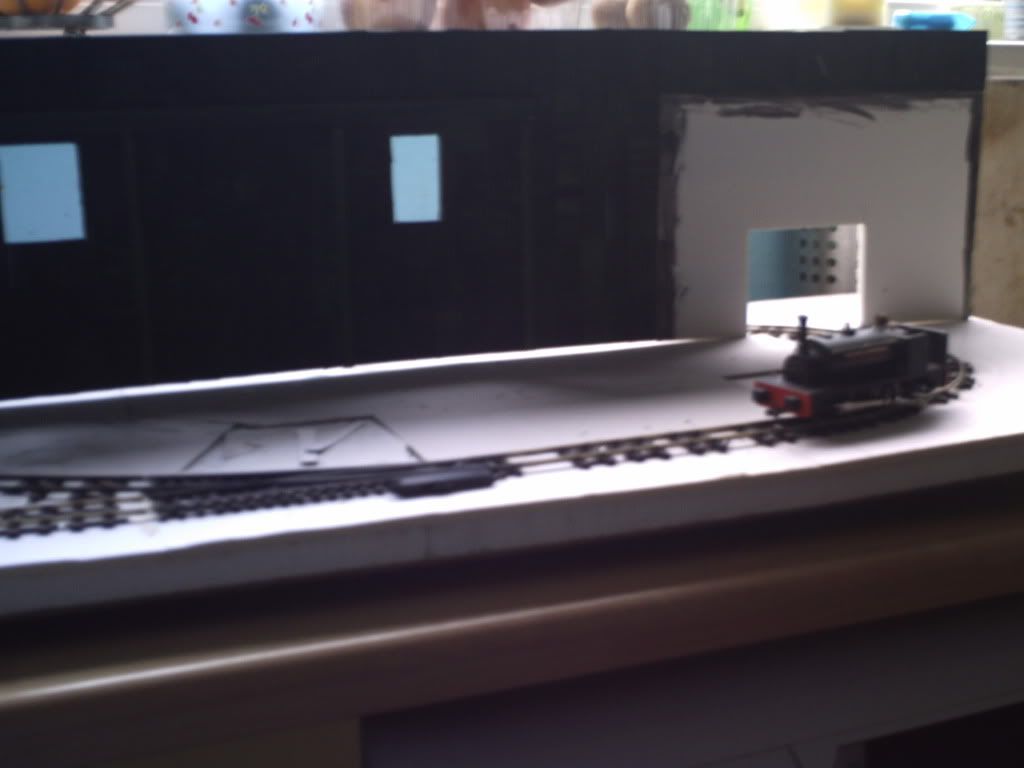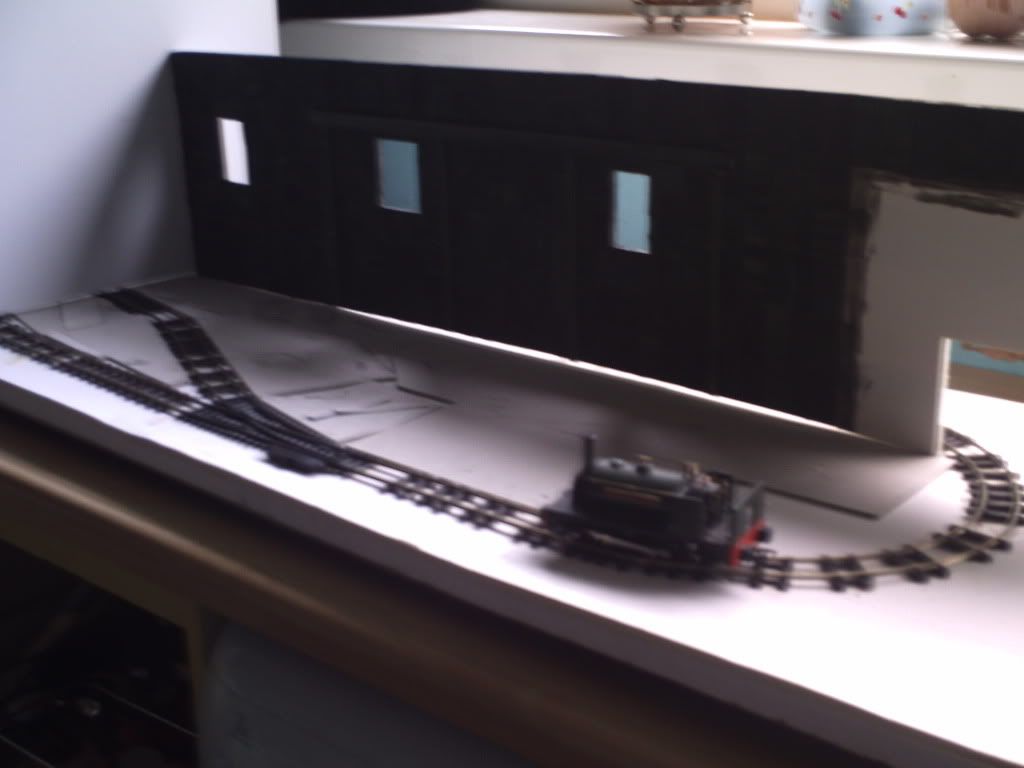 More will be added as it happens.
Kevin