A few weeks ago I started thinking about a Gn15 mini layout and came up with a preliminary plan with an industrial theme -
In a tangential discussion of egg nog and bourbon the idea of a distillery theme was born. My favorite bourbon is Maker's Mark and after a bit of on line research, I found the Maker's Mark distillery is on the Registry of Historic Places. It's a sprawling facility in the heart of Kentucky bourbon land. It has a mix of buildings of different types, sizes, and construction but most are painted the same color and sport the same shutters with the distinctive MM bottle shape cut into the shutters.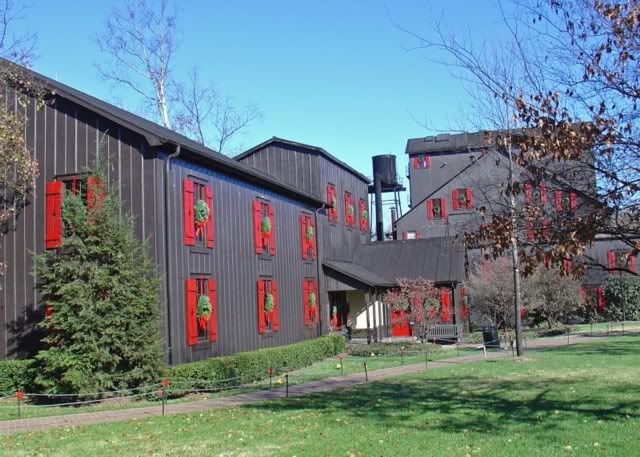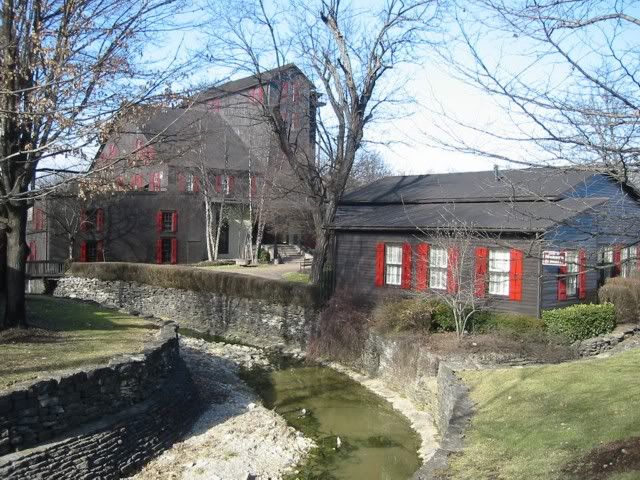 Note the "professional" paint job on the shutters.
Progress so far -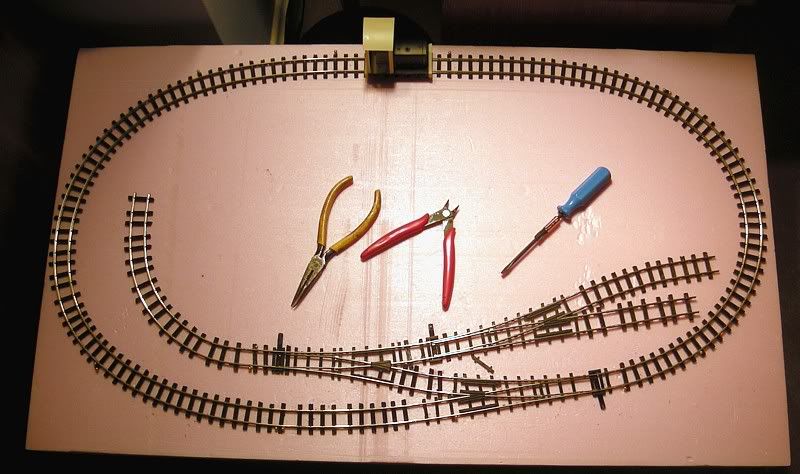 My Bachmann Davenport is in the process of getting up scaled with some bits from Steve.
The 20" x 34" pink foam base has been carved out for the rail to sit flush with the floor. It will get a "concrete" treatment in the building interiors. The lower corner has been carved to model a bit of the stream. Track is all set and test run.
The stir sticks mark out approximate building locations -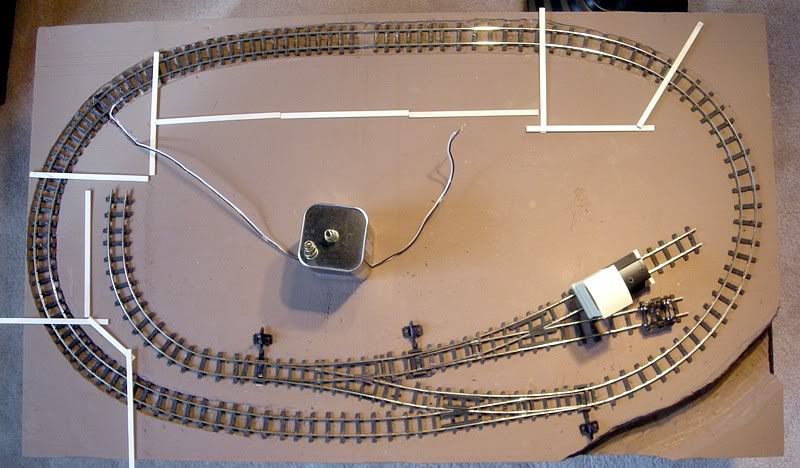 -Brian