Excuse the title, I couldnt resist it.
Last weekend at a show, I picked up a couple of buckets full of fish from George Turner Models:
http://www.georgeturnermodels.com
Thinking that they would look good on a waterfront model (which I might get around to one day). He also does boxes of fish, but looking at them, I thought I could do better myself, so this week set to and had a go. Below you can see how they came out: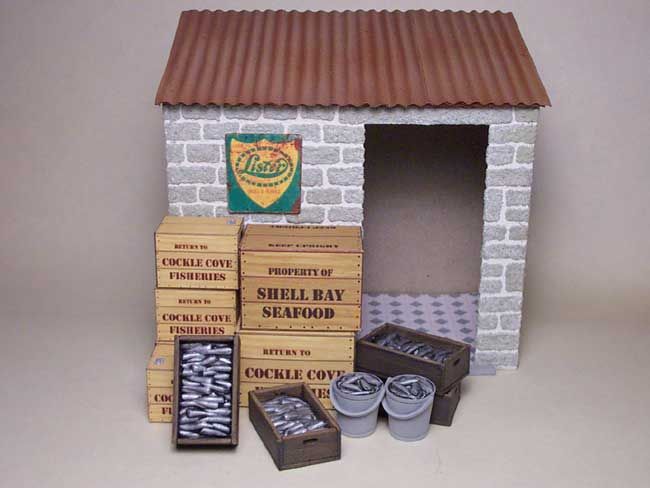 And in cruel close-up, much larger than lifesize: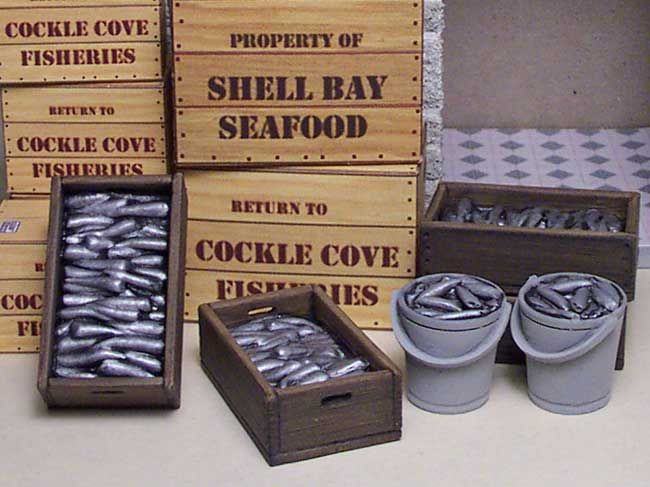 Before starting, I thought painting would be a bit of a challenge, but when it came to it, they were really easy, but it took two attempts. First the buckets and boxes were painted, then I painted all the fish with a Humbrol Silver enamel. Once dry, I applied a very dilute black poster paint, allowing it to settle in all the nooks and crannies between the individual fish. When dry, it looked awful, the silver was far too bright, so I went over all the fish again with Humbrol Matte Aluminium, then again, a wash of black over them all and set them aside to dry. Coming back later, the appearance was much better and what you can see in the pics above. They catch the light just enough, a very simple technique, but very effective.