Into the realms of Dolls House Modelling 1/24 Scale. Hardly my scene, it did get my wife a tad interested BUT haven't yet persuaded her to make one
I needed a row of 4 to fit the lead trough I made.
So here goes, first photo shows the materials and tools used. Note the petals are 3mm max across widest point and the leaves are 5mm max.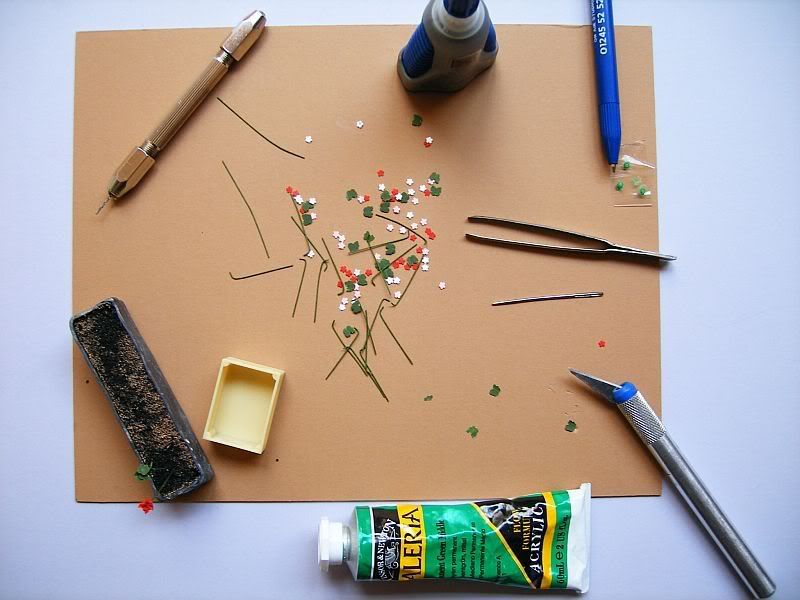 Next photo gives close-up of raw materials: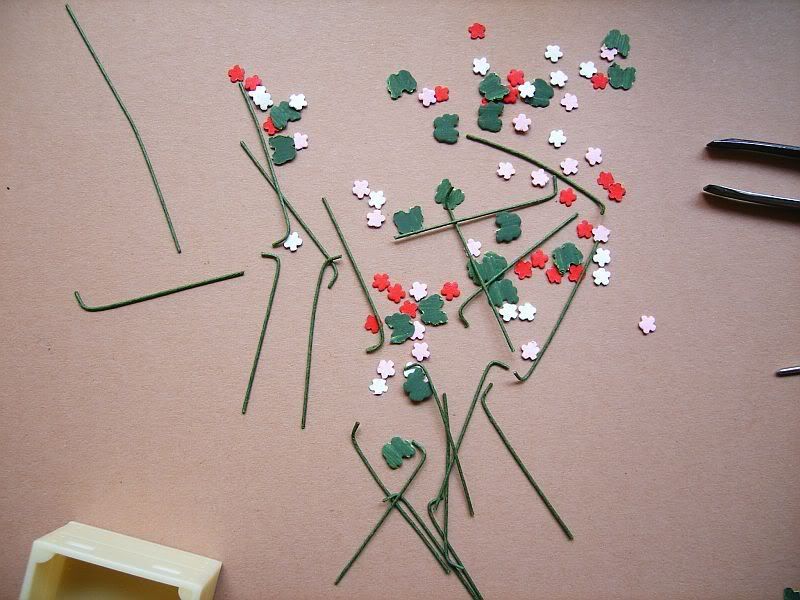 First Flower and leaf stems: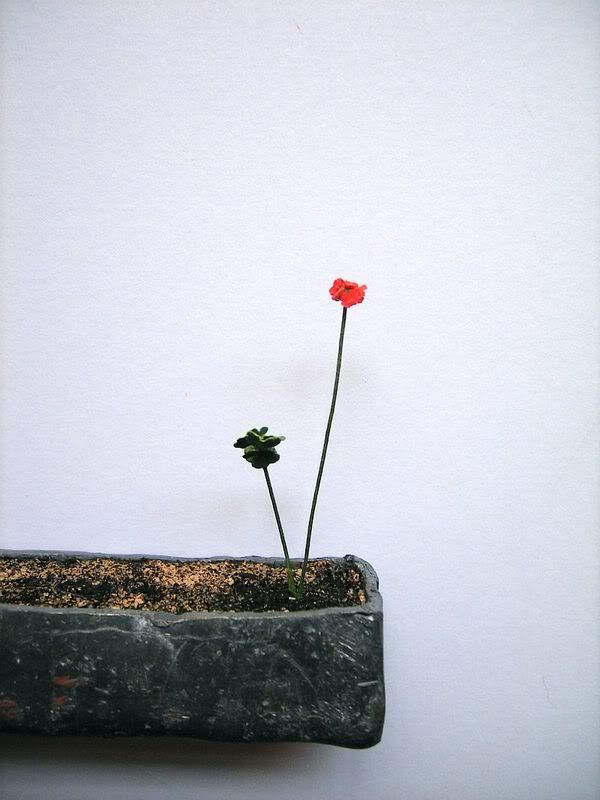 Finally first complete Pelargonium, just 3 more to go