Having seen Simplicity Sidings develop plus the offerings from other Gnatterboxers I thought that I'd use the same (well similar) construction methods for the extension to Gneiss Farm.
I'll be using a 0.5x1.0 sheet of Poystyrene but this is 2" thick. It will be faced with mountboard and have two levels - that around the Coopers being around 20mm higher than the entry track behind the Black Cat Pub. This track connects to the Gneiss Farm Fiddle Yard and enables transit from one scene to tuther.
Where I diverge from Steve's method is the layout sides which will be in 8mm ply rather than mountboard so that I can attach this "Board" to the others.
Here's some photos of where I'm at - really only mock-ups at this stage and not much more will happen until October.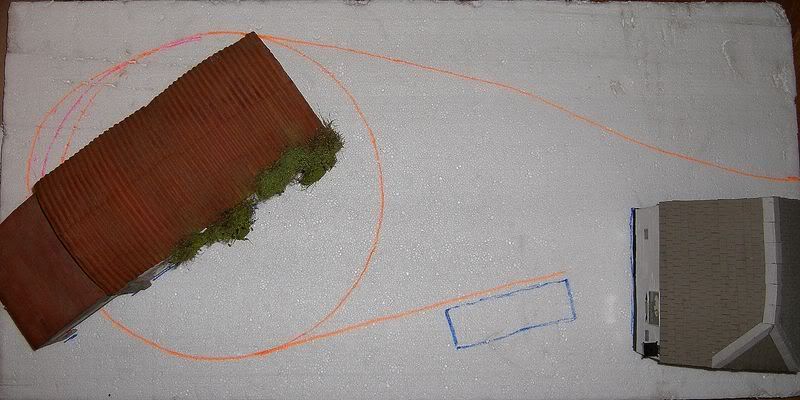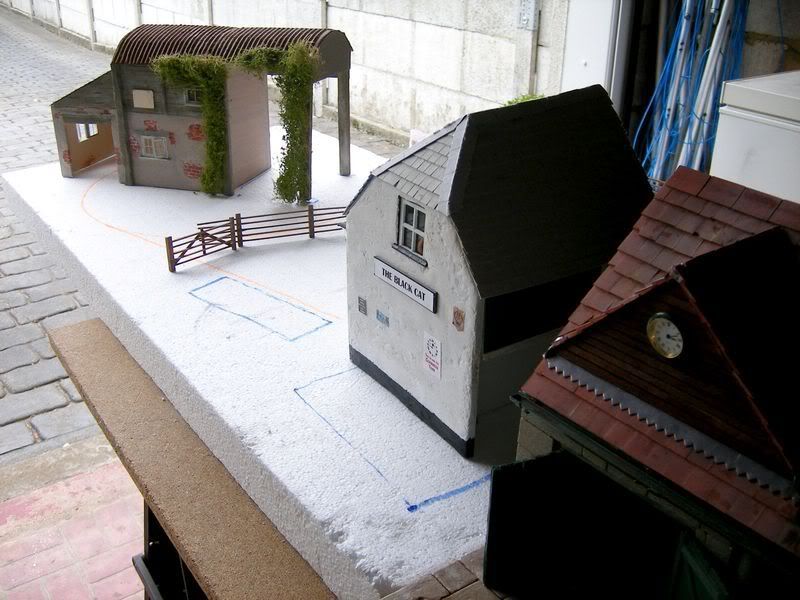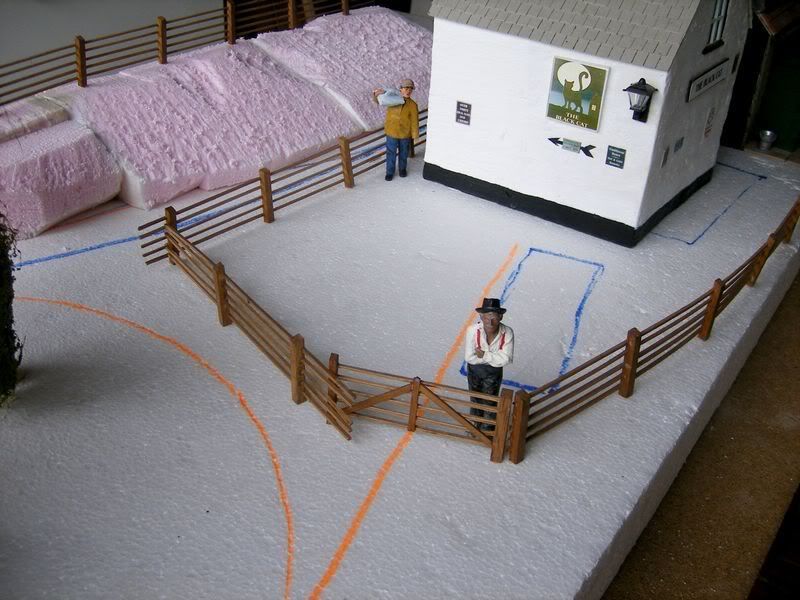 I should add that the buildings (Pub & Coopers) are from Richard Andrews and as is my want
will be modified to suit their Gnew locations.
The fencing seen was purchased from an Antiques Centre in Uppingham. I have several yards of it plus a few gates
It's really 1/32 scale however I've been measuring the fencing around the many Horse establishments in Essex and it is only around 5mm too low for 1/24 scale.
Certainly OK for the Pub fencing and for edge of field at top of railway embankment.
If anyone is interested I'm quite happy to part with some.