Hi,
There were different methods described in this forum, how to make suitable Gn15 track. The easiest way is to bury HO or 0-16,5 track in the ground with ballast or grass, so you can´t see the sleepers.
recently I received some Micro Engineering 0n30 track. It is quite popular in the US. The sleepers are 38 or 39 mm long and about 3mm wide. You can remove the conection between the ties and push 2 together, to form a wider tie.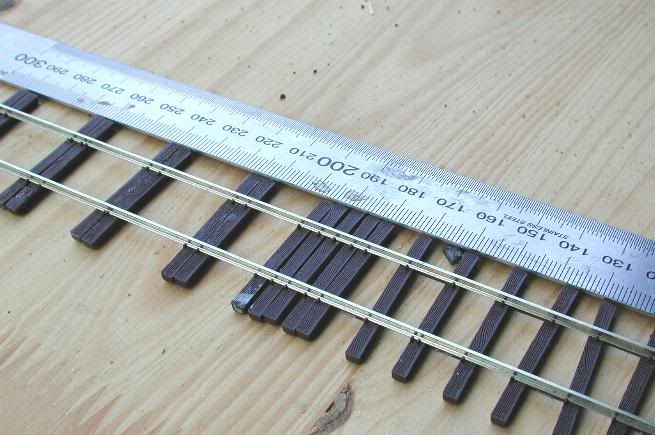 I placed them approx 30 mm apart for my needs.
The track is a bit lower (Code 83) than Peco´s Code 100. The switches need a few strokes with a file for some drives, e.G. the Fleischmann Magic Train, to pass.
I don´t know, if somebody stocks them in the UK. I bought mine in Germany:
http://www.ks-modelleisenbahnen.de/html/microengineering.html
Have Fun
Juergen