I know there are some here who would like to use Kadee automatic couplings, but the thought of installing a Kadee draft box to their locos may be putting them off. So I would like to pass on this tip given to me by Colin Burrell, if you're reading this, thanks Colin.
This method uses a different type of Kadee than most are used to seeing and doesn't require a draft box. These couplers are designed to be used with a European NEM 362 coupler pocket and instead of the shank pivoting, it is only the head of the coupling that pivots. Kadee offer three different lengths of these couplers, Numbers 17, 18 and 19.
The examples shown here are the Number 18, described as medium length. For this exercise, I have mounted them in a Sidelines link and pin coupler pocket (which I do have a connection with), but I'm sure there will be other applications as well. The first two pics show a loco, which just happened to have the coupler pocket at the correct height.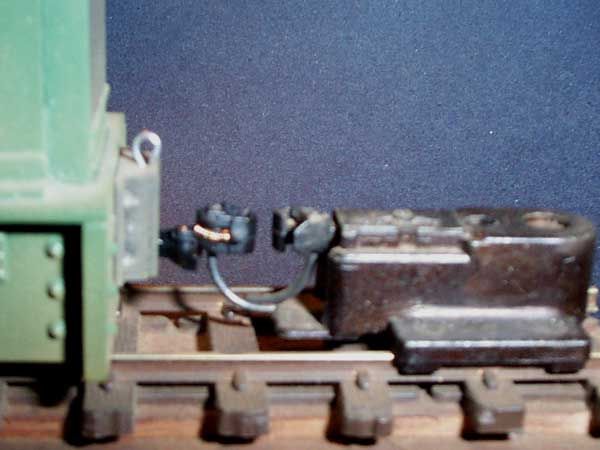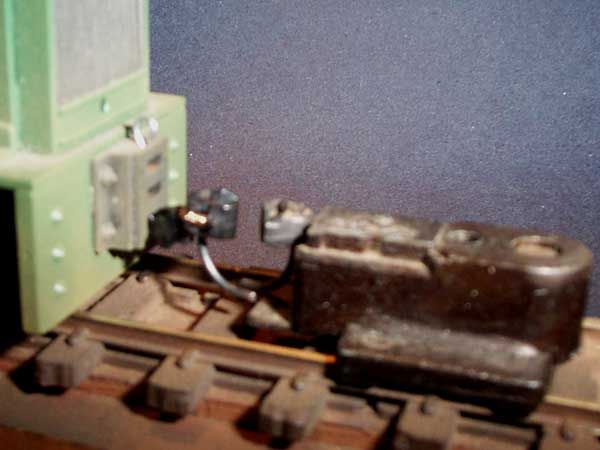 Fitting couldn't be easier, first drill through the coupler pocket, as if to use for link and pin coupling and fashion a pin to fit into it. Next take the Kadee coupling as seen on the right of the picture below and cut off the swallow tail part. Next place the shortened coupling into the coupler pocket and drill down through the hole to take the pin, through the shank of the Kadee, replace the pin and the coupler will be retained in the pocket, as simple as that.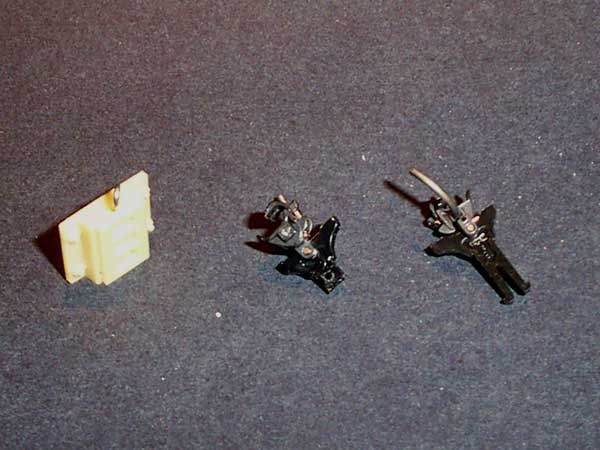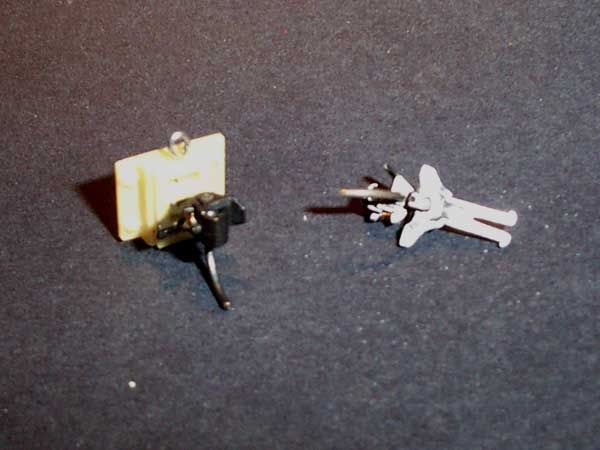 All that remains now, is to fit the ensemble to the loco, which is probably the most difficult part. I would suggest fitting the coupler pocket to the loco temporarily with some Blu-Tac or similar, to work out the correct height, before gluing permanently in place. An added bonus to this method, is that if you want to use link and pin couplers at any time, you simply un-pin the Kadee and insert a link.