I've been playing around with an N gauge chassis that sat under a 7mm scale 15 inch gauge loco, to see what use it would be in G scale.
9mm gauge = 8.5 inches in 1:24th! So what about a miniature railway feeder to a minimum gauge line. That will confuse the punters.
So starting with inspiration from a 7 1/4 inch gauge prototype I'm working on this: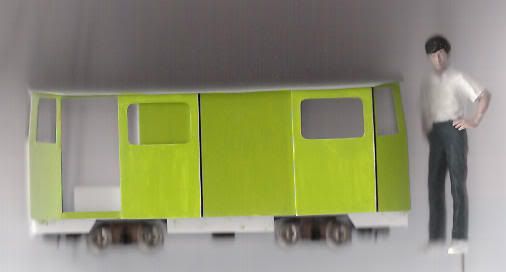 Probably will go no further but you never know.