I've decided to have a go at building my first pizza layout.
Its going to be a Whimsy theme; Santa's railway at the North Pole which transports presents from the elf's workshop to the sleigh at the runway.
I've always wanted to have a go at modelling snow, so he is my chance.
I already have a spare loco to use, (built on an Ernie chassis for the Stamping Ground, but wasn't good enough at slow starts). Should be fine for continuous running though.
Note to self- might need to add a snow plough on the front.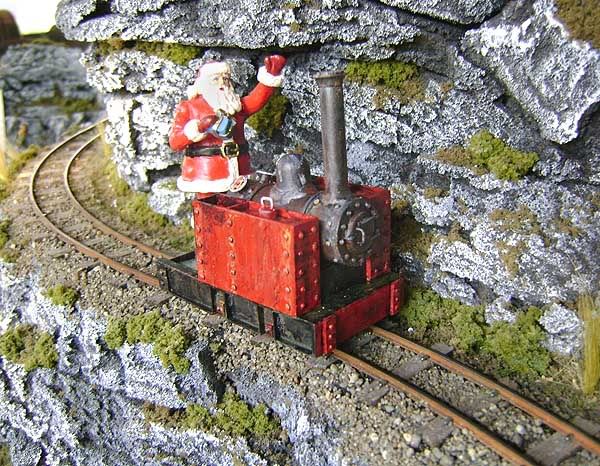 Santa is an Aristocraft G scale item so around 1:29 scale - although who knows what size Santa really is
First up we need some elves. So here are the first 4. Made in one evening with some dukit and baked in the oven. Not up to the same standard as Bill's figure creation, but they will do for a start.